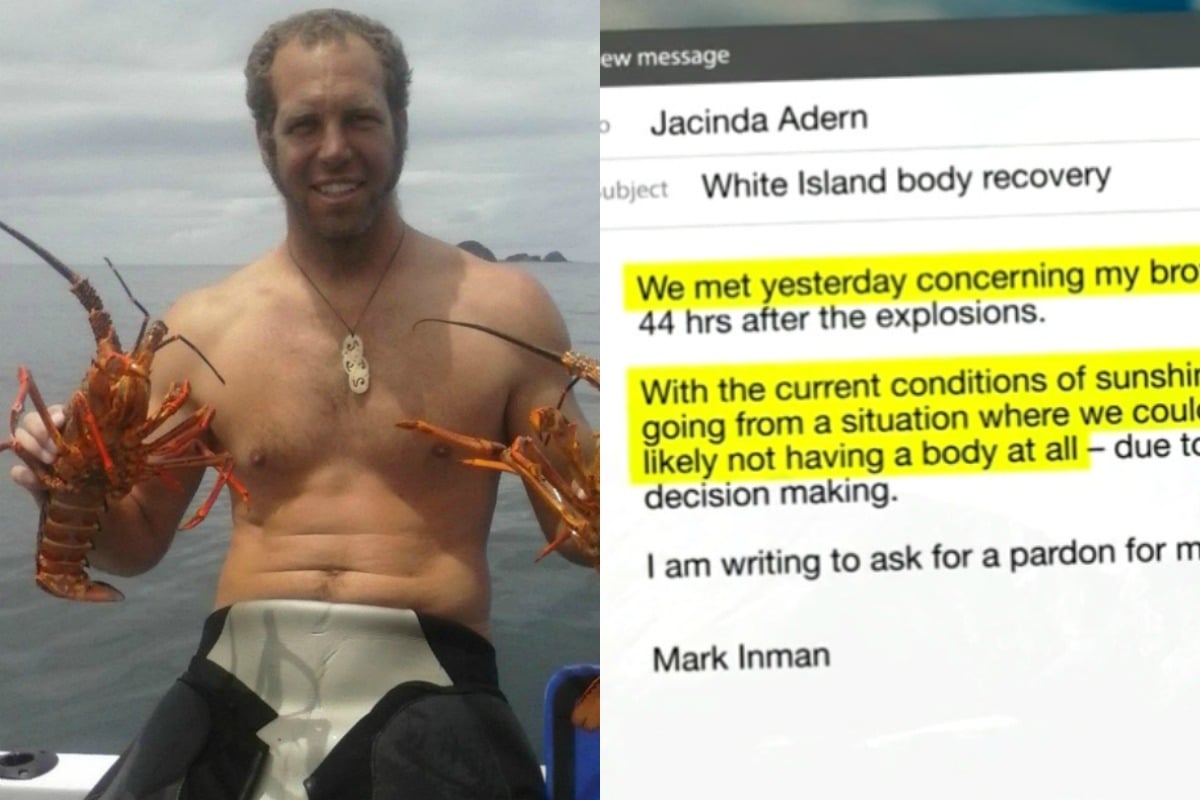 The brother of Whakaari/White Island volcano victim Hayden Marshall-Inman has written to New Zealand Prime Minister, Jacinda Ardern, requesting to stage his own mission to recover his brother's body.
Marshall-Inman was the first victim named from Monday's eruption, but he has not been added to the official death toll of eight, as emergency services have been unable to recover bodies from the island.
The tour guide "passed away doing the one thing he loved," his brother Mark Inman wrote on Facebook on Monday.
Footage from Whakaari/White Island when the volcano erupted on Monday. Post continues below video.
Days on from the eruption, Marshall-Inman's body – and those of seven others – remain on Whakaari/White Island. No recovery effort has yet been made, as police have not been satisfied the island is safe for emergency services to access.
Inman met Ardern following the disaster and later sent her office an email asking to stage his own recovery.
"With the current conditions of sunshine baking and decomposing his body, he's going from a situation where we could have an open casket to now more likely not having a body at all – due to your government's red tape and slow decision making," Inman said in the email.
"I am writing to ask for a pardon for my actions of a personal recovery."