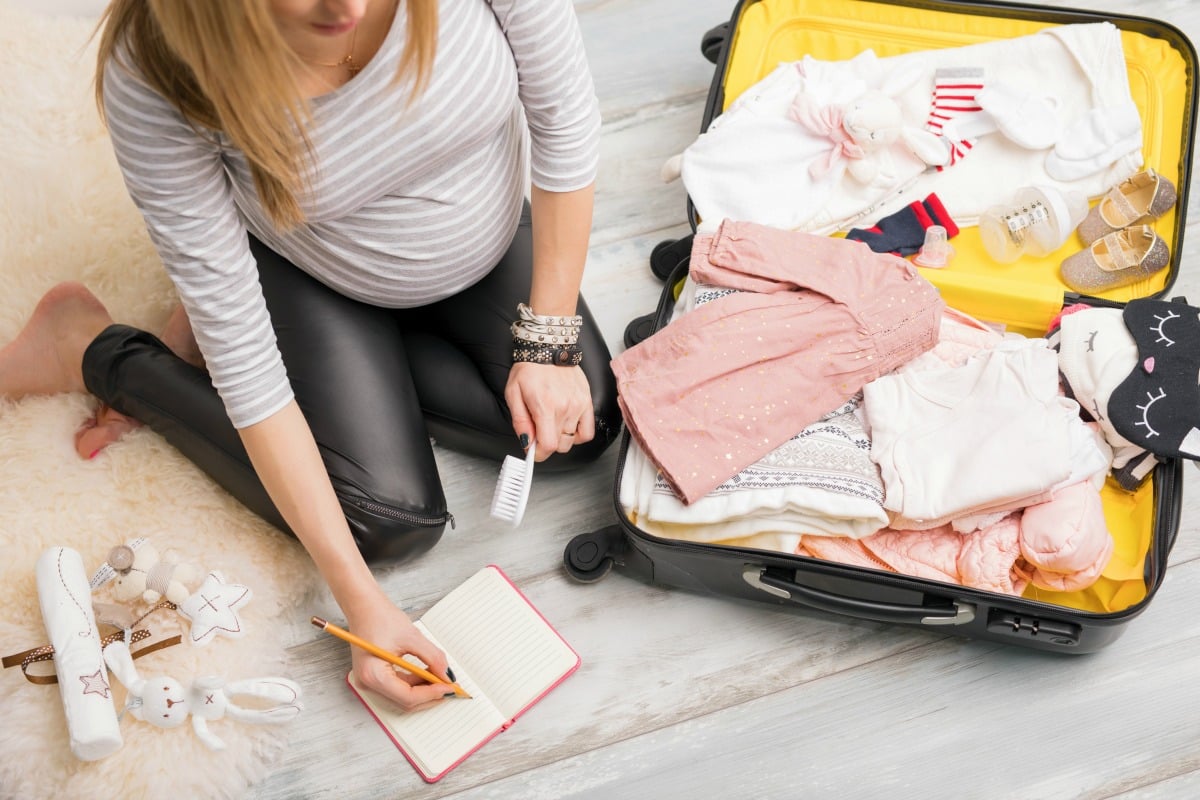 You've hit your third-trimester of your pregnancy and time starts moving quickly. Ironic, because you seem to be moving slower. By now you probably have the baby's room set up and your birth plan sorted, but now there's one last thing to check off the list… your hospital bag.
For first-time mums especially, it can be hard to figure out what you actually need to take with you. It's sort of like packing for a holiday… only you need to stock up on a lot more underwear and you don't really know your length of stay.
Baby clothes, blankets and nappies are the first few items that spring to mind when it comes time to pack your hospital bag, but there's also a few less obvious things you need that you probably wouldn't think of like garbage bags or a bangle to wear (we'll explain later).
Deciding on what clothes to wear to give birth to your child can also be a bit of a dilemma. Some women opt for a pair of trusty tights while others swear by loose-fitting yoga pants or even pyjamas. You want something comfortable but also something that makes you feel good. After all, you just went through all that hard work and you deserve to feel your best.
The Mamamia team confess the things we aren't told about giving birth. Post continues after video.