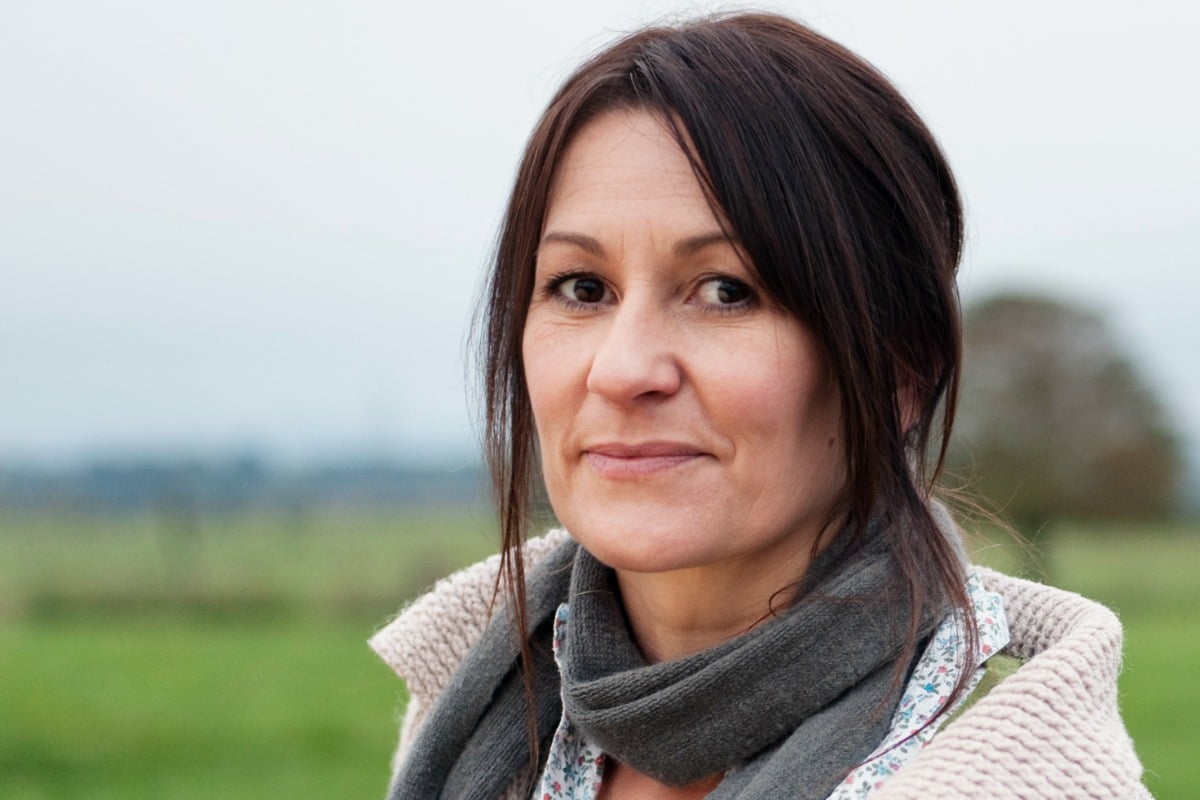 Warning: This post deals with eating disorders and might be triggering for some readers.
I walked past the dessert table, again.
I had been admiring it from across the room all night.
I'd walked through the buffet line and served myself a pile of stuffed shells, garlic bread, roasted broccoli, and bacon-wrapped scallops, only to find the dessert table at the end, taunting me.
It wasn't yet socially acceptable to take one. People would notice if I did.
I sat at the table and realised I had forgotten to get a napkin. I took the long way back to the front of the line to retrieve one. My mouth watered as I eyed the mini cannoli (my favourite), the cookies & cream cake (also my favourite), the lemon cake (my absolute favourite), and the Italian cookies (which I hate, but which I will eat anyway if they're on the dessert table).
Singer Kasey Chambers talks about what it's like to have an eating disorder. Post continues below. 
I don't need dessert, I decided, turning my eyes away from the sweet pastries. I'm not going to have any. I'll fill up on my dinner, and then I won't have room for dessert. I grabbed another slice of garlic bread.
As I ate my dinner, nagging at my children to eat their vegetables and trying in vain to focus on the adult conversation, my eyes kept drifting toward the now-forbidden fruit.
I cleaned my plate, soaking up excess marinara sauce with my second piece of garlic bread, and all the while I could feel that creamy, sugary goodness calling to me.
People started to get up, to drift toward the place that I had deemed off-limits. "I'm stuffed," I said to my husband as I stood to dispose of my plate.
The trash can just happened to be next to the decadent display of baked goods.
"Ooh, I don't think I can resist a cannoli," said another guest. Casually, I turned my head toward the desserts, as if I'd just noticed them for the first time.
"Yeah, it's the best bakery in town," I said, plucking one up for myself. Okay, but just this one.
I returned to my seat and ate the cannoli, very responsibly. I then dusted the powdered sugar off my hands and followed the sound of my children's gleeful cries into a different room.
I watched the children play. I scrolled through my phone. I listened with one ear to the spirited conversations around me . And, after a few minutes, I wandered away.
I found myself back in front of the dessert table without quite knowing how I'd gotten there.