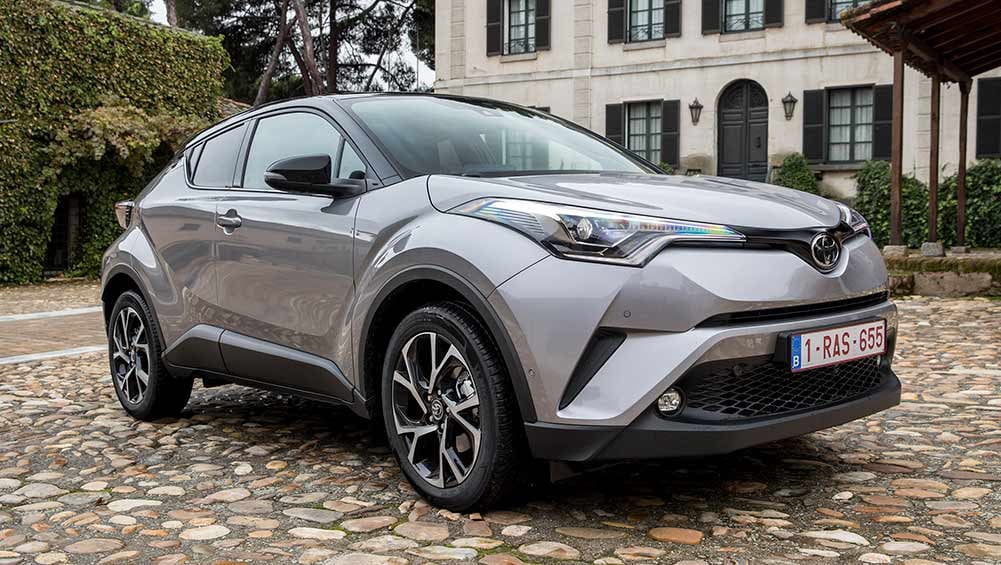 Jack Pyefinch road test and reviews the new Toyota C-HR small SUV with price, fuel consumption and verdict at its international launch in Spain.
The Toyota C-HR is the visual equivalent of Michael Buble releasing a profanity-riddled rap album. We all know what Toyota represents; family values, cars that sit safely in the Middle Of The Road, design that's about as edgy as a Happy 70th Birthday balloon.
Sure, Toyota has attempted to get down with the "yoof" before with the Rukus and the FJ Cruiser, but even they were basically boxy efforts that ended up being bought mainly by old folks anyway.
And yet here comes its newest creation – set to arrive on the local market in February – a sporty crossover not-quite baby SUV that's so edgy it looks like you'll cut yourself if you stand too close to it.
What exactly are they playing at? And what is a Toyota showroom going to look like with one of these parked in it?  Like Snoop Dogg at a Michael Buble concert, that's what.
Price and features
Pricing is the great unknown when it comes to the C-HR, which will arrive in Australia in February with just one choice of engine, a 1.2-litre turbocharged four cylinder (overseas markets will get a hybrid engine lifted from the Prius, and a 2.0-litre petrol engine, but no diesel, strangely).
You can bet Toyota will be aggressive with its pricing, of course, and will look to take on the similarly sized, but less visually striking, Nissan Qashqai.
The C-HR will come in two premium grades initially, and you can expect prices to start in the low $30,000s for the base model, which will offer front-wheel drive and a six-speed manual gearbox and will be bought by almost no one.
Toyota's turbo unit is pretty spry for a little guy.
Even the most basic offering, though, will come with safety features like AEB, a pre-collision system, adaptive cruise control, lane-departure warning with steering control and a reversing camera as standard.
More up-spec, and all-wheel-drive models, will come with a CVT gearbox and heated seats, keyless entry, privacy glass, seats with some leather bits and 18-inch alloys.
The features are certainly good, but we need to see a final price before we can adjudge the value equation.
Engine and transmissions
No one expects too much from an engine with just 1.2 litres of displacement, but Toyota's turbo unit is pretty spry for a little guy.
You get a not-startling 85kW and handy torque of 185Nm, which is all available in a nice flat plateau from 1500rpm to 4000rpm.
With the six-speed manual, which is well and truly the pick of the litter for any enthusiastic driver, you'll get a 0 to 100km/h time of 10.9 seconds, which is on the cool side of glacial. But that doesn't mean it can't be fun, because the sharp-shifting manual encourages you to drag out every ounce of power through every last rpm.