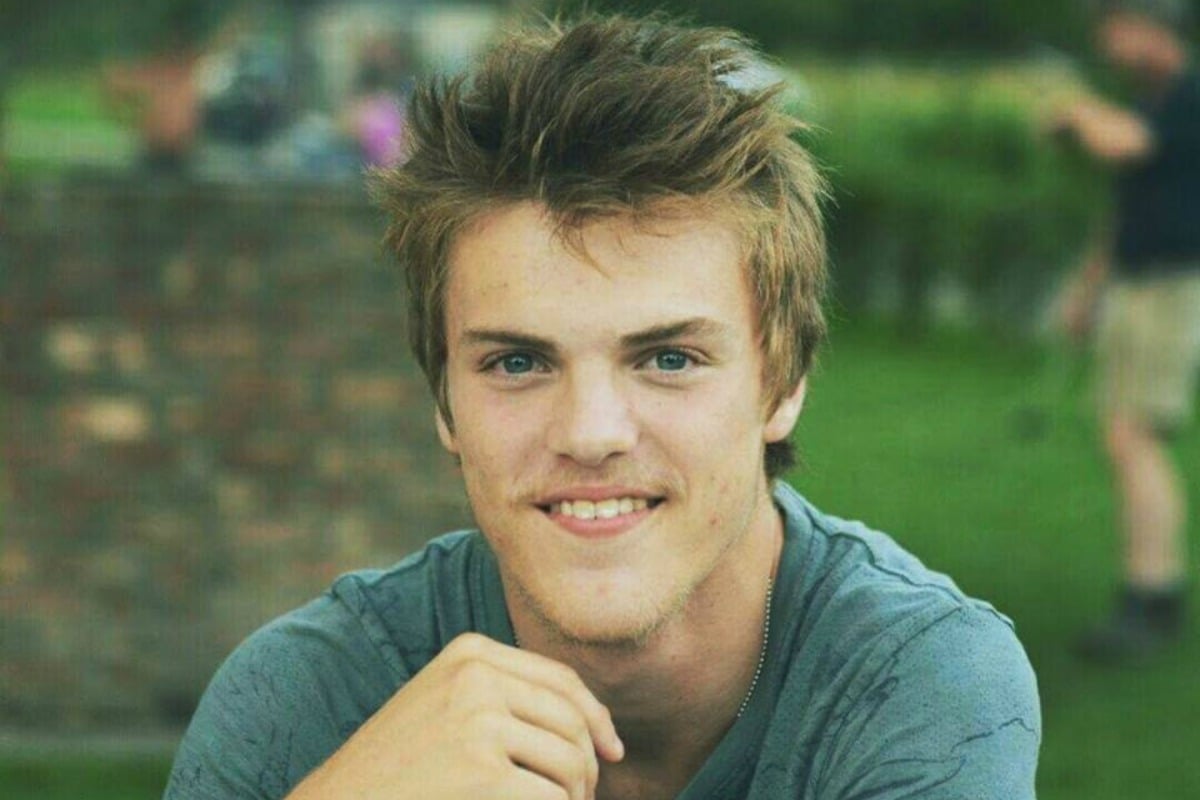 For the past five months, the disappearance of Belgian backpacker Theo Hayez has baffled the Byron Bay community and police alike.
On May 31, the 18-year-old was seen leaving Cheeky Monkey's nightclub in Byron Bay. As he made his way back to the hostel where he was staying, Hayez messaged a friend back home in Belgium just after midnight.
Almost a week later, however, the 18-year-old was reported missing when he failed to check out from the WakeUp! hostel in Byron Bay, leaving his belongings – including his passport – untouched in his room.
Watch the trailer for The Lighthouse podcast below. Post continues after video.
Following Hayez's disappearance, State Emergency Service volunteers, dogs, drones and members of the public searched unsuccessfully for the backpacker in a months-long search, finding little clues in regards to his disappearance.
Three and a half months after Hayez vanished, however, the case was referred to the New South Wales coroner – bringing the official police search to an end.
Now, a new podcast from The Australian – the team behind award-winning podcasts The Teacher's Pet and Who the Hell is Hamish? have released podcast The Lighthouse, which investigates the search for Hayez.
At the request of Hayez's family, The Australian's national crime correspondent and host of the new podcast David Murray, has joined the unofficial search party.
Here's what we know so far about the ongoing investigation.
A bloodstained club.
Three weeks after Hayez disappeared, a Byron Bay resident reportedly found a "bludgeon stick" in the Clarkes Beach dunes.
According to news.com.au, the stick – which had "The Judge" written on it in black letters and dark blood-coloured stains – was handed in to police, however, the club's location was not recorded at the time.