There are a few golden rules of television and last night a Bachelorette contestant broke one of its biggest.
Marketing manager Matty J (Johnson) acknowledged the cameras on his single date with Georgia Love. That's right, he broke the fourth wall.
The moment came when Love asked her 28-year-old suitor for the strangest thing he's done while on a date.
Matty J without even skipping a beat rattled off a line that did two things: 1) reminded everyone he had a camera in his face and 2) proved he has some slick game.
"Probably like tried to kiss a girl in front of heaps of cameras," he said.
"Oh, really, you've done that a lot have you?" Love said.
"No. I never have but I'm thinking about it," he replied.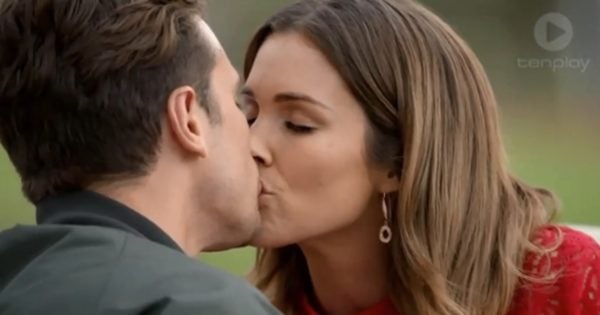 The two soon locked lips but only after Love leaned in first.
Because a girl who makes the first move is a boss.