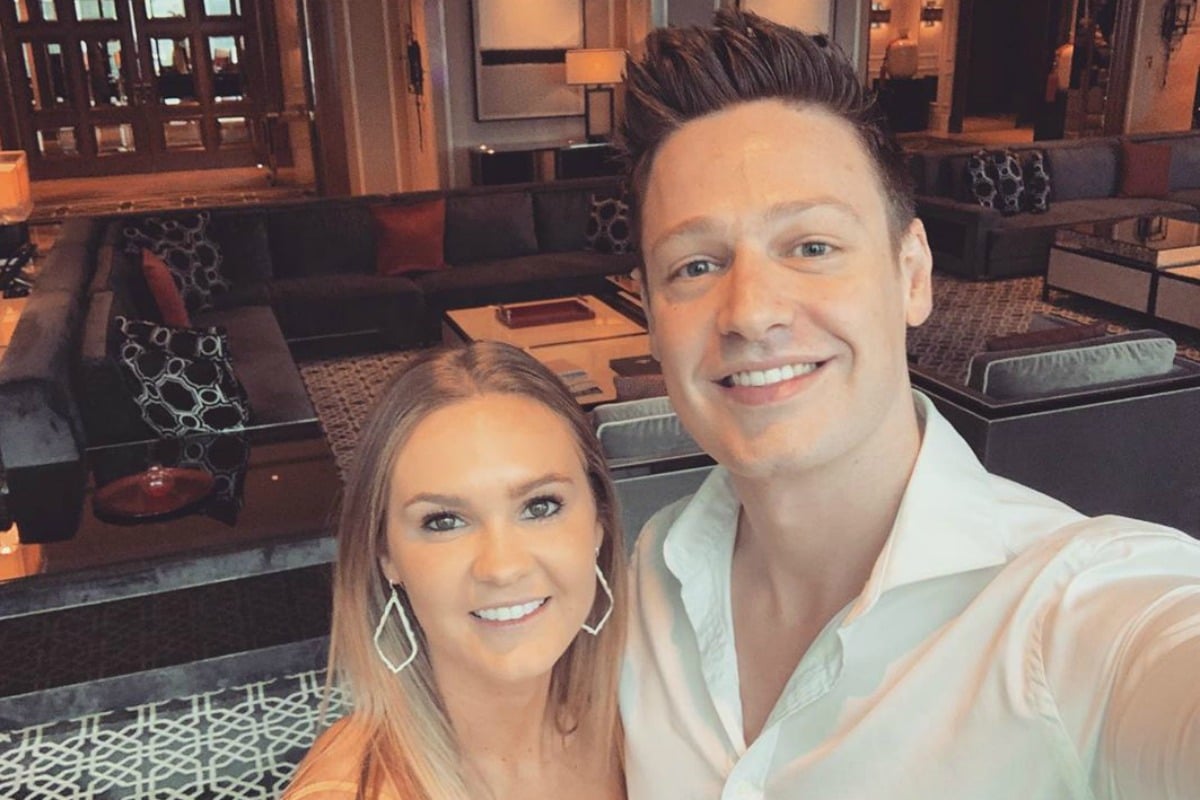 1. "I got a friend to post it": Bach Matt Agnew couldn't bring himself to announce his breakup.
Matt Agnew, Australia's 2019 Bachelor, has spoken openly about his split from Chelsie McLeod, the woman he gave his final rose to.
Matt and Chelsie announced their surprise breakup two months after the finale, telling fans their relationship "hasn't translated from filming to the real, every day world as we had hoped."
Now, the astrophysicist has given an interview to comedian Rosie Waterland on her podcast Just The Gist, admitting he was devastated after it all fell apart.
"That's life and that's dating, and relationships sometimes they don't work out but it's an experience," he said.
"You do try and find whatever positive things you can find from it [and] the experience certainly helped me grow as a person."
As for announcing their news to the public, the 32-year-old admits it caused him a lot of anxiety.