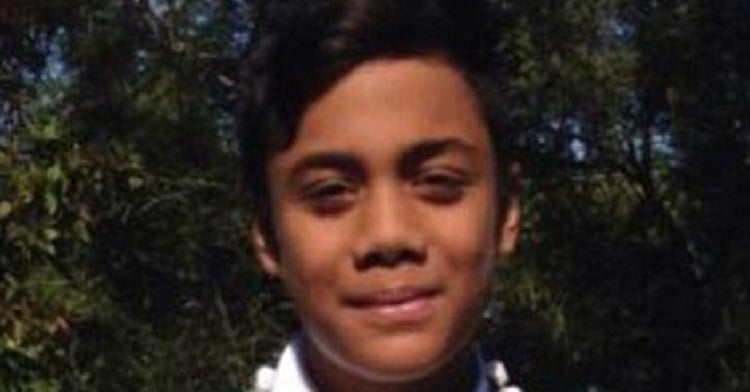 Teen Tuipulotu 'Tui' Gallaher told a rescuer 'take my cousin first' after the pair became caught in a rip during a night swim at Maroubra Beach in Sydney just two days after Christmas.
When the rescuer returned, Tui had disappeared, his body found three days later after an exhaustive search.
Aunt Nipa Makoni says Tui and cousin George, both 14, went out for one last swim after a family day at the beach when they got into trouble.
"Tui let [George] go first when the man swam out," Makoni reportedly said. "Tui always put everyone else first."
He was yesterday laid to rest at Waterway Chapel at Rookwood Cemetery, surrounded by family, friends and schoolmates.
Minister Tim Booker at Guildford Anglican Church, the family's local parish, spoke of Tui as being "unique among teenage boys" because he was "organised". He praised Tui's family for being on time for the funeral, saying, "This is not a Tongan funeral at all! Tui would have been impressed."
Over 100 mourners attended the funeral, many of them wearing t-shirts emblazoned with the words: 'Tears For Tui' and a smiling photo of the teen.
"Tui always put everyone else first," his aunt Nipa Makoni said yesterday, reports Daily Mail.