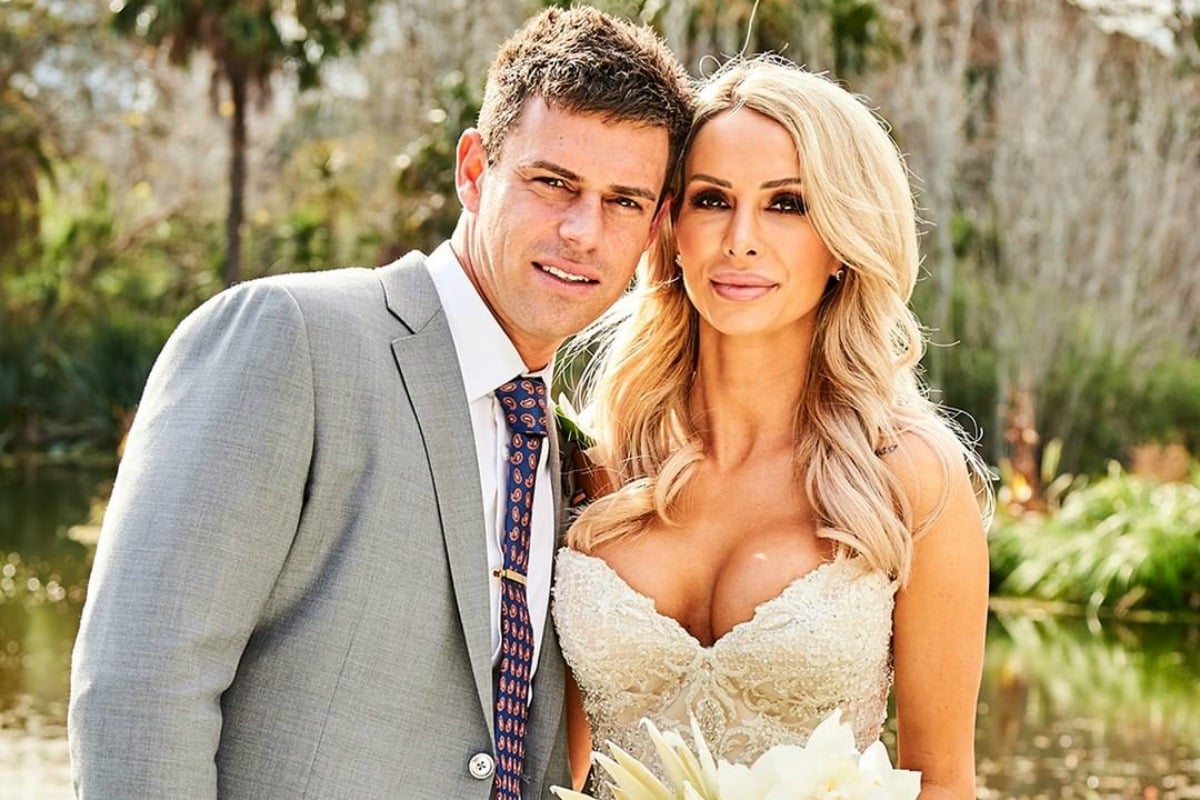 1. Oh. Details from MAFS' Stacey's past have been uncovered and we never would have guessed she had a 'bikie' past.
Last night on Married At Frist Sight, we met lawyer-to-be, Stacey and businessman/baby shark fanatic, Michael. And let's just say it didn't exactly… go well.
But now it turns out there's more to Stacey than we first thought.
Before appearing on the show, Stacey was previously engaged to a Rebels 'bikie' boss, named Shane Michael Smith.  Yep, we're just as surprised as you are.
The couple share two sons, Kruz, two, and Kosta, four, who we met last night on the show.
 

View this post on Instagram

 
Stacey told the Daily Mail she met Smith when she was in her early twenties. They split in July 2017.
"We met when I was very young, fell in love quickly and then tried to make it work for the kids," she told the publication.
"It was a civil break-up. He's an amazing dad and I have no regrets."
Smith, on the other hand, may have one regret. According to the Daily Mail, he still has Stacey's name tattooed on his hand next to Kosta's name and birth date.
Yikes. 
We'll just have to wait and see what happens between Stacey and Michael when Married At Frist Sight returns tonight at 7.30 pm on Channel Nine.