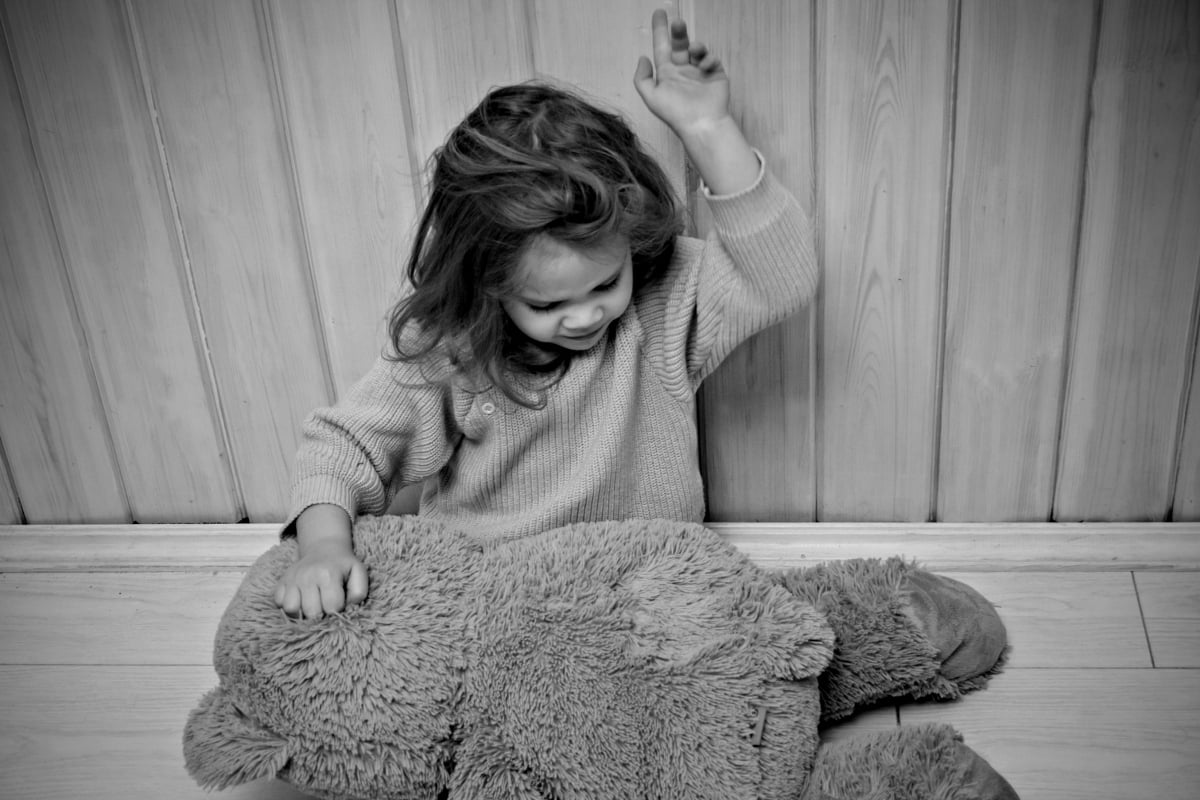 Last week, Welsh parliament passed legislation to make it illegal to smack children.
Advocates for the move called it long overdue and celebrated that children now have the same legal protections against assault as adults. Critics, however, argued the ban stepped into the private lives of families and that the government was making criminals out of loving parents.
When the law comes into effect in 2022, Wales will join dozens of countries including Finland, Scotland, Austria, Norway, South Africa and Brazil to outlaw smacking.
Watch: Do you smack your kids?

But not Australia. It remains lawful here to smack a child, under certain conditions.
The philosophical debate, however, rages on… Is physical punishment actually effective discipline? What message does it send to the child? And what impact, if any, does it have on a person in the long term?
Let's take a look.
What does Australian law say about smacking children?
Smacking is a kind of 'corporal punishment', which is a term used to describe physical force used for the purpose of control or correction.
Corporal punishment by a parent or carer is lawful in all Australian states and territories — and not considered child abuse — providing that it's "reasonable".
This is where things get murky, though. Only NSW law actually defines what 'unreasonable' corporal punishment means. (i.e. force applied "to any part of the head or neck of the child, or to any other part of the body of the child in such a way as to be likely to cause harm to the child that lasts for more than a short period".)
In all other states and territories, it remains open to interpretation.
Is smacking an effective form of discipline?
Generally, no. Research does not support that physical punishment is effective in achieving lasting behavioural change, nor that it's better than non-physical forms of discipline.
In fact, the Australian Institute of Family studies points to "high-quality" analysis by American researchers Elizabeth Gershoff and Andrew Grogan-Kaylor in 2016, which found that children who are physically punished are just as "likely to defy their parents when they spank as comply with them".
Dr Vivienne Lewis, a clinical psychologist at the University of Canberra, explained to Mamamia's daily news podcast, The Quicky, that one of the problems with smacking a child is that it doesn't actually teach them what you want them to do.
"The child knows, obviously, you're not happy with something," she said. "But they don't necessarily associate what they're actually doing with that smacking. So, therefore, they don't necessarily learn that's not the behaviour that the parent wants."
How does smacking impact a child in the short- and long term?
The Gershoff/Grogan-Kaylor research found that corporal punishment (not abuse) is associated with a number of negative outcomes for the child. Among them, antisocial behaviour, aggression, mental health problems and negative parent-child relationships.