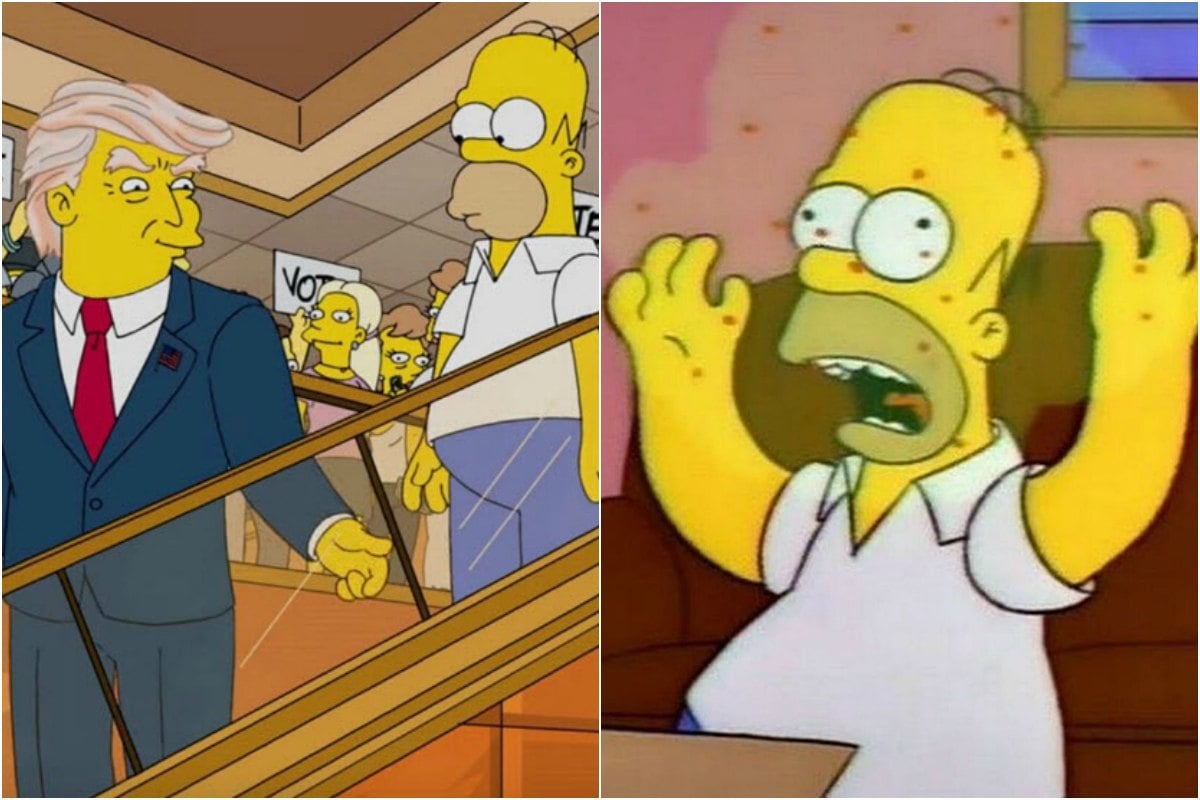 Forget your horoscopes and forget old mate Nostradamus because The Simpsons have proven quite accurate at predicting world events long before they happen.
In its 600 episode (and counting) series run, the show has spanned 31 seasons since its debut in 1989.
From an eerie reference to September 11 to Disney's ironic acquisition of 20th century Fox, here are the 11 moments in which the show predated history.
1. Coronavirus scares.
Episode:  Season 4, Episode 21 – 'Marge In Chains'.
Year predicted: 1993
When did it come true: December 2019 / 2020
What happened?
In this early Simpsons episode, the 'Osaka Flu' sweeps Springfield, with many people now accrediting the cartoon for predicting the current outbreak of coronavirus.
Before we get too deep into this conspiracy theory, there are a few differences. Namely, the fictional 'Osaka Flu' originated in Japan (it's literally in the name) after a factory worker coughs on a package which is sent to the US. The coronavirus started in China's Wuhan province and it's only transferrable via human-to-human contact.
Since this episode in 1993, there have also been several other outbreaks such as the Zika virus, Ebola, not to mention SARS and the Swine Flu pandemic in 2009.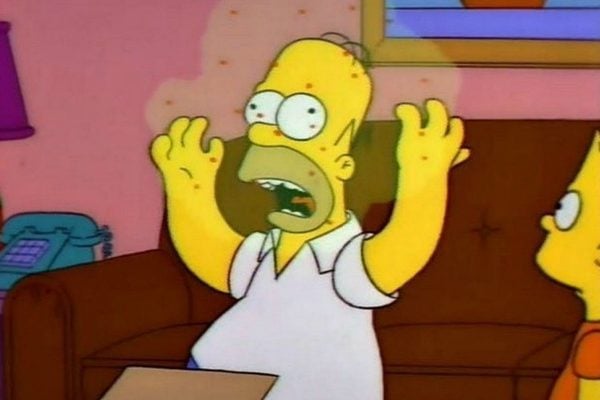 2. Kobe Bryant's death.
Episode: Season 4, Episode 21 - 'Marge In Chains'.
Year predicted: 1993
When did it come true: 2020
What happened?
Fans are saying the timing of the events in the episode are suspicious. In the same episode as the 'Osaka Flu' outbreak, there's a news bulletin which mentions a helicopter which spins out of control before it crashes. It's a throw-away part of the episode but some have linked this to the helicopter accident that killed famed basketballer, Kobe Bryant and his 13-year-old daughter, Gigi Bryant.