It's been a rocky TV relationship for Seven Year Switch's Tim and Jackie.
The initial issues of Tim being a slob around the house and refusing to show affection combined with Jackie's controlling nature didn't put the couple on a good footing. Plus, there was also the issue of Tim never telling Jackie that he loved her, and Jackie's total uncertainty about whether or not marriage and babies were on the cards.
Throughout the show there was a lot of tears and the addition of a tattoo. Jackie was stoked.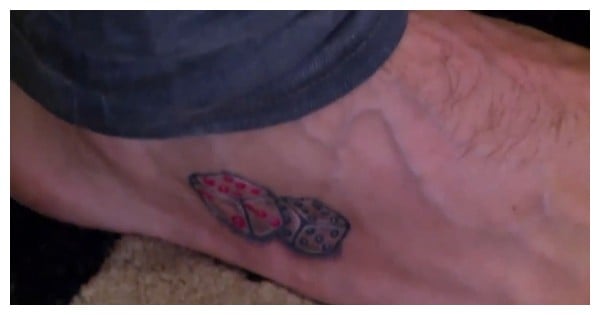 Life is one great roll of the dice. Source: Channel 7.
And on Tuesday night's episode of Seven Year Switch things got seriously heated before they cooled, with the Melbourne couple having a serious bust up before eventually committing to stay with one another and make it work.
On the topic of their future, things got heated.
Speaking about the possibility of relocating to the Gold Coast - something Tim is keen to do - Jackie admitted that she'd "like to move up there and live there for a little while before we got pregnant."
"Before you get pregnant," Tim corrected her.
"No, we," Jackie repeated, adding the she knew it was "a new age" way to refer to it.
"So do you wanna have one or not?" Tim asked in a deadpan tone, as though his girlfriend's frequent broaching of the topic hadn't made her answer glaringly obvious.