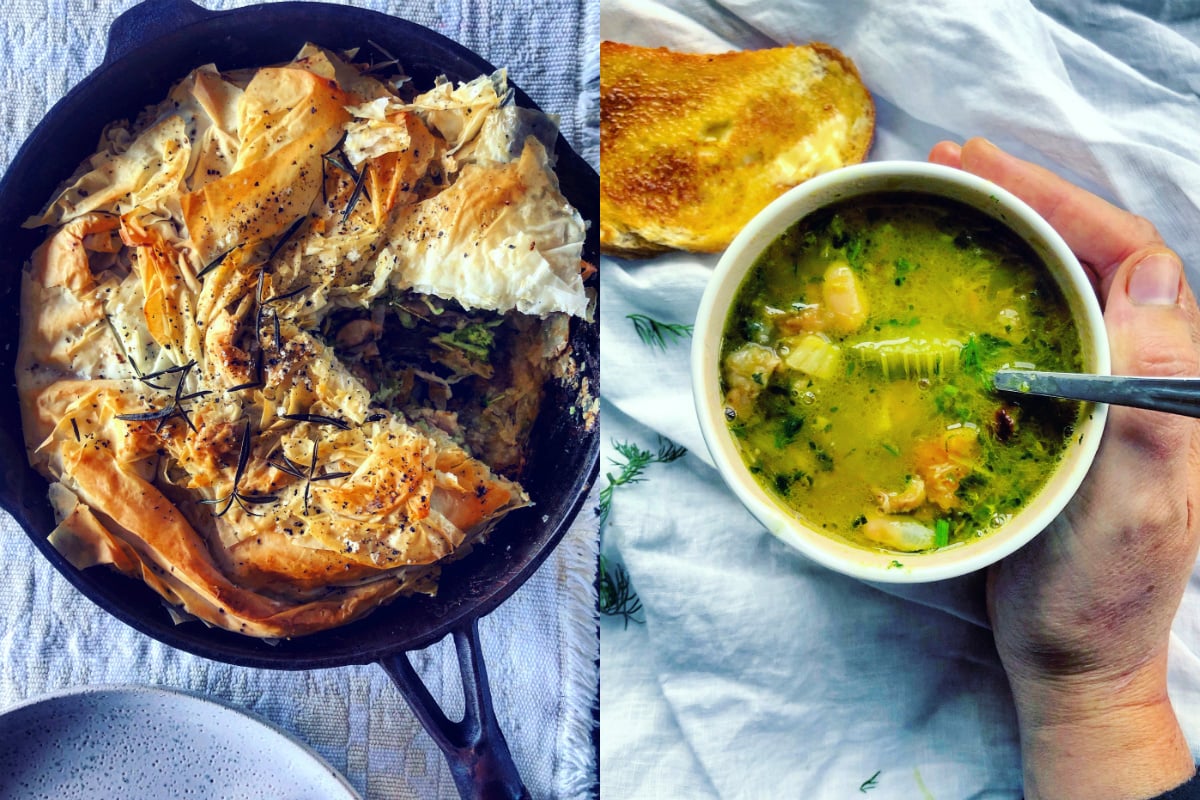 Fact: supermarket or store-bought roast chickens are one of the most underrated dinner options out there.
They're yummy, hot and hit all the right spots. And, if you're creative enough, one chook can get you through days of delicious meals.
To find out exactly what you can do with one humble rotisserie chook, freelance chef, recipe writer and stylist Samantha Parish decided to set herself a #1ChookChallenge. The goal? To see how many lunch and dinner meals she could make using, well, one chook. Considering we're all trying to save extra cash while also not getting bored of our home cooking, it couldn't have come at a better time.
Keep scrolling for Sam's four brilliant roast chicken recipes. Then, all you have to do is pick which one you'll make first and head straight to your local supermarket for a chook.
WATCH: This no-bake Easter recipe is so delish. Post continues below.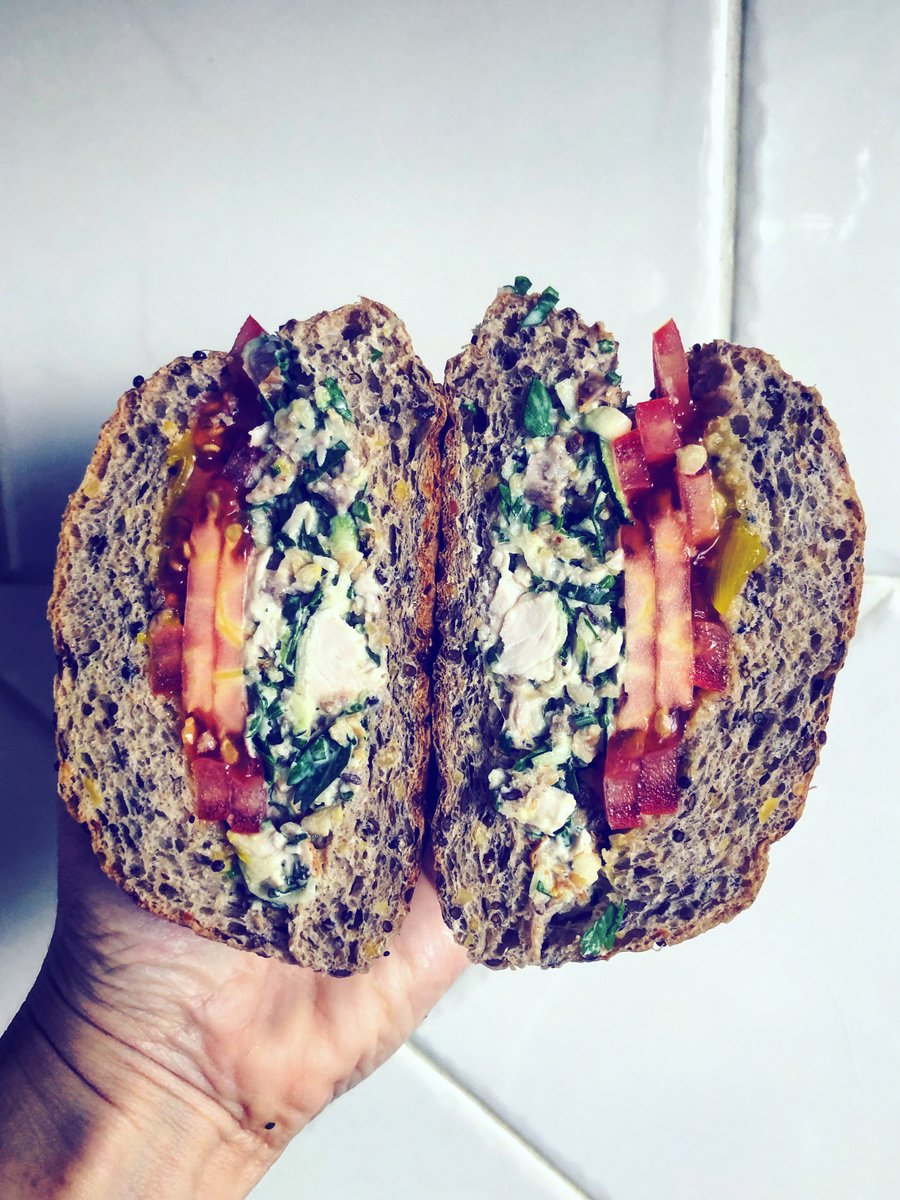 Ingredients:
1 cup shredded chicken meat, from a store bought BBQ chook
1 small zucchini, grated
1 celery stick, thinly sliced
1/4 cup chopped parsley
1/4 cup chopped chives
zest and juice of 1/2 a lemon
1 tsp cracked pepper
2 tbs pine nuts
1 tsp olive oil
2tbs mayonnaise
2 rolls, halved
Pickles and sliced tomato to serve
Directions:
Combine nuts, oil and a pinch of salt on a microwave-safe plate and microwave on high for 1 minute or until slightly golden. Combine chicken, zucchini, celery, parsley, chives, zest, juice, pepper, mayonnaise and toasted nuts in a bowl. Divide between rolls, top with pickles and tomato and serve.