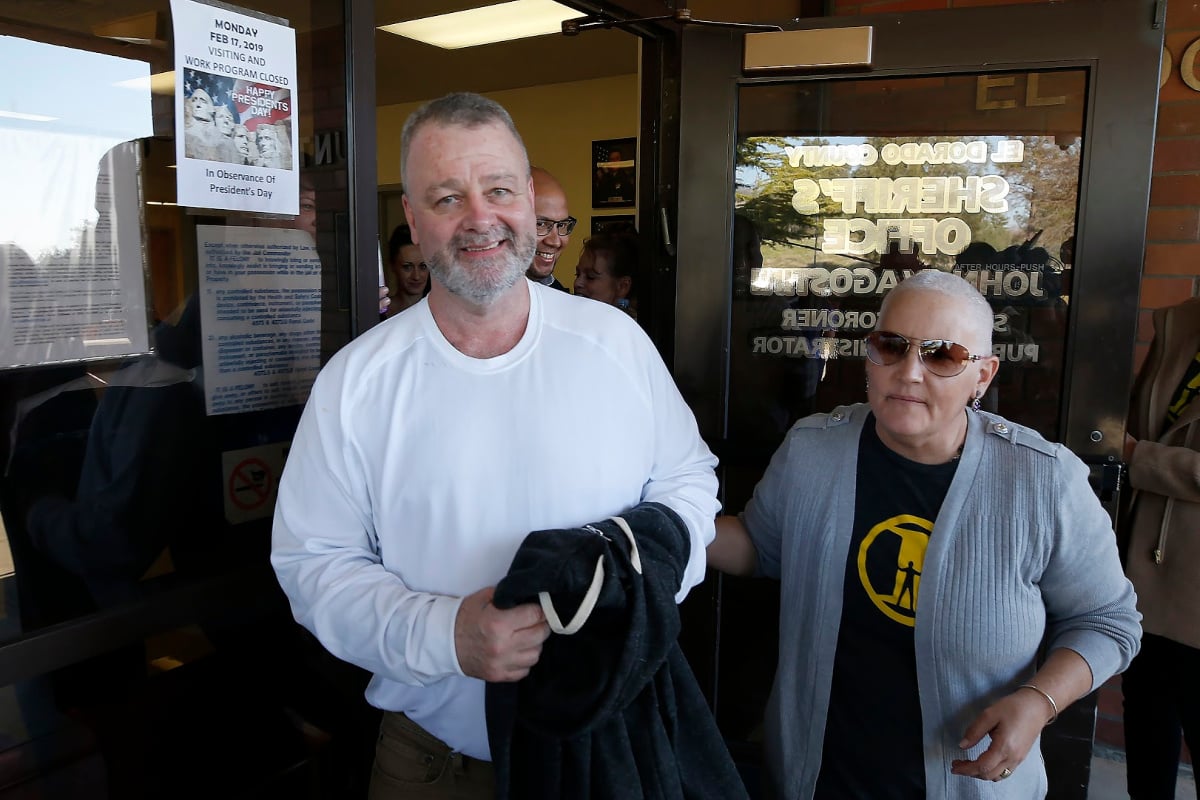 In 2005, Ricky Davis was convicted of second-degree murder for stabbing to death his roommate, 54-year-old magazine columnist Jane Hylton.
Davis was sentenced to 16 years in jail. But two years before his jail time was completed, new DNA technology determined the Californian man was innocent. He had been wrongly convicted and served time for a crime he did not commit.
On Thursday, after 14 years in prison, Davis was exonerated by and walked free into the arms of his friends and family.
It was all thanks to genetic genealogy – the union of DNA analysis and family-tree research.
Here is what happened in the original case, and how genetic genealogy has been used to set an innocent man free.
The murder of Jane Hylton.
On July 7, 1985, Jane Hylton's body was found battered and breathless in her Californian home, where she lived with her 13-year-old daughter as well as Ricky Davis and Davis' then-girlfriend, Connie Dahl.
In the early hours of the morning, police arrived to the crime scene where Davis, Dahl and Hylton's daughter were all present, according to the Innocence Project.
The couple had been to a party that night, returning home around 3:30am, where they found the teenage daughter outside the home. She said she had been with some boys and was worried her mother would be upset because of how late it was.
As the three went inside, they instantly saw blood throughout the hallway, before finding Jane Hylton's body on the bed in the master bedroom. She was dead. Davis and Dahl immediately called 911.
After a lengthy investigation, there were no efficient leads and the case went cold. Then in 1999, police reopened the case and interviewed Connie Dahl again.
She changed her account of what happened that night and implicated Ricky Davis as the murderer. Davis was subsequently convicted of murder.
But Davis always maintained his innocence. In 2006, he contacted the Northern California Innocence Project to see if they could help prove he had been wrongly convicted.
They were successful in completing post-conviction DNA testing on a number of pieces of evidence from the crime scene, which found the DNA profile of an unknown man. Davis's DNA was not in any of the tests.
Davis was ultimately freed.