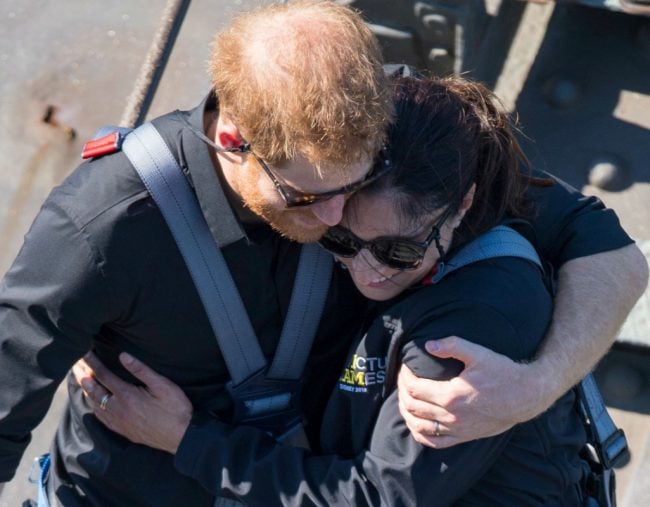 Warning: This post includes mentions of suicide.
It was a warm, heartfelt hug.
When Gwen Cherne climbed the Sydney Harbour Bridge with Prince Harry over a week ago, they had a proper conversation. Not just a handshake, or a quick hello, but a real discussion about Gwen's life.
The two talked not only about Gwen's role as ambassador for the Invictus Games, but also about her husband, an Australian soldier who died by suicide last year.
The Duke of Sussex listened, and now the rest of us have the opportunity to, after Gwen has shared the details of her story with News Corp.
Gwen met her husband, Sergeant Peter Jon Cafe, while he was working with the security team for her work.
Their connection was instant, though the two didn't notice its romantic potential immediately.
"We were in the gym one day and he was teaching me Muay Thai martial arts," Gwen told the publication.
"A friend of mine said we were so cute together. We kind of looked at each other and it was like, oh, now we see it!"
They soon began dating, taking their relationship overseas for Peter's work – in and out of dangerous military compounds of Afghanistan.
The two finally moved back to Australia and had three children, Lachlan, Thomas, and Emily.
Although work life steadied for Peter, his mindset had been completely shaken by his time overseas.
"He didn't feel worthy of love," Gwen said.