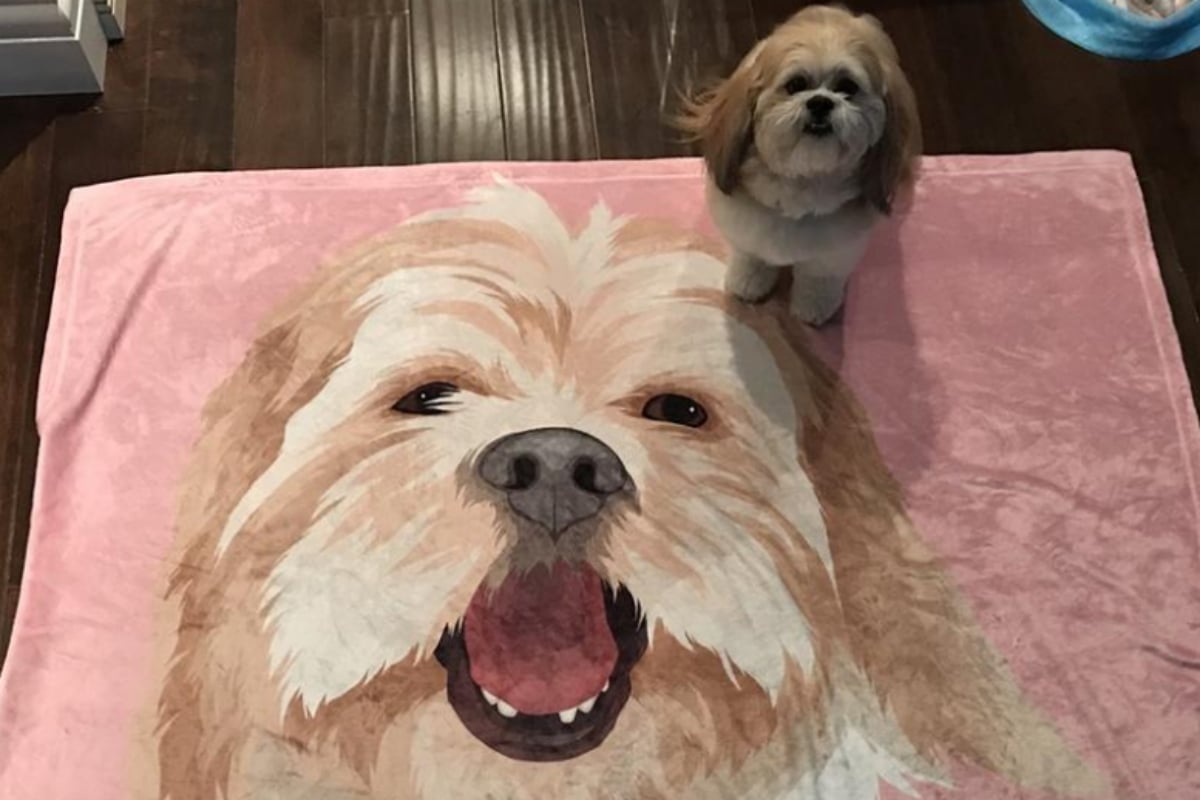 Winter can be tough for dogs, especially the short-haired breeds. But we have a solution.
It turns out you can buy a blanket with your dog's actual face on it, just in time for chilly mornings at Saturday sport.
You can choose from 11 different background colours, decide whether you want just your dog's face or the whole body, and even opt to have a blanket with all your dogs on it.
The blankets don't look like the photo you upload for the custom order, but are softened illustrations of the pup. Very fancy.
Different sizes are available depending on whether you have a puppy, a big dog, or if several furry friends will be sharing.
You can get a puppy bed sized blanket, which is 101 cm x 76cm, a twin which is 152cm x 127cm, or a king size which is 203cm x 152cm.
The blankets are 100 per cent hand made, and are said to last hundreds of washes.
Oh, and the proceeds go towards keeping dogs cozy and warm in no-kill shelters.
We're running out of excuses.
You can buy the Custom Pet Fleece Blanket on Print your Pet for around $87 AUD ($59.95 USD).
Do you want a blanket with your dog's face on it? Tell us in the comments below.