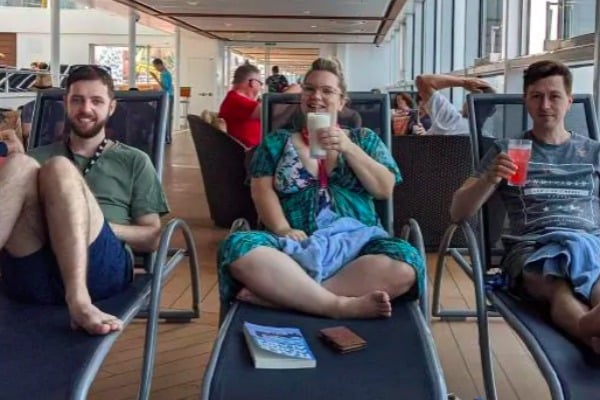 Last week, more than 4000 guests excitedly boarded the Royal Caribbean's Ovation of the Seas in Sydney Harbour.
Coffs Harbour locals Jason Griffiths, 33, Karla Mathews, 32, and her boyfriend Richard Elzer, 32, and six other friends were among those excited for a tour of New Zealand.
The group had been looking forward to a wonderful holiday together – fitting it in just before Christmas.
Footage of the disaster was captured by horrified onlookers. Post continues after video.
The cruise they'd picked promised "epic adventures" from "jaw-dropping fjords to dramatic volcanoes to peaceful lakes".
After four nights on board they reached Tauranga, a coastal city about 90km from White Island. The volcano tour was one of the activities on offer.
One passenger told the Herald Sun the ship provided them information about the island but did not mention the alert level, which had been upgraded to a level two a few weeks before. That's the level just before it actually exploding.
On Monday, Jason, Karla and Richard headed off for a day exploring the bubbling mud and smoking vents of the active volcano – leaving the rest of their group behind.