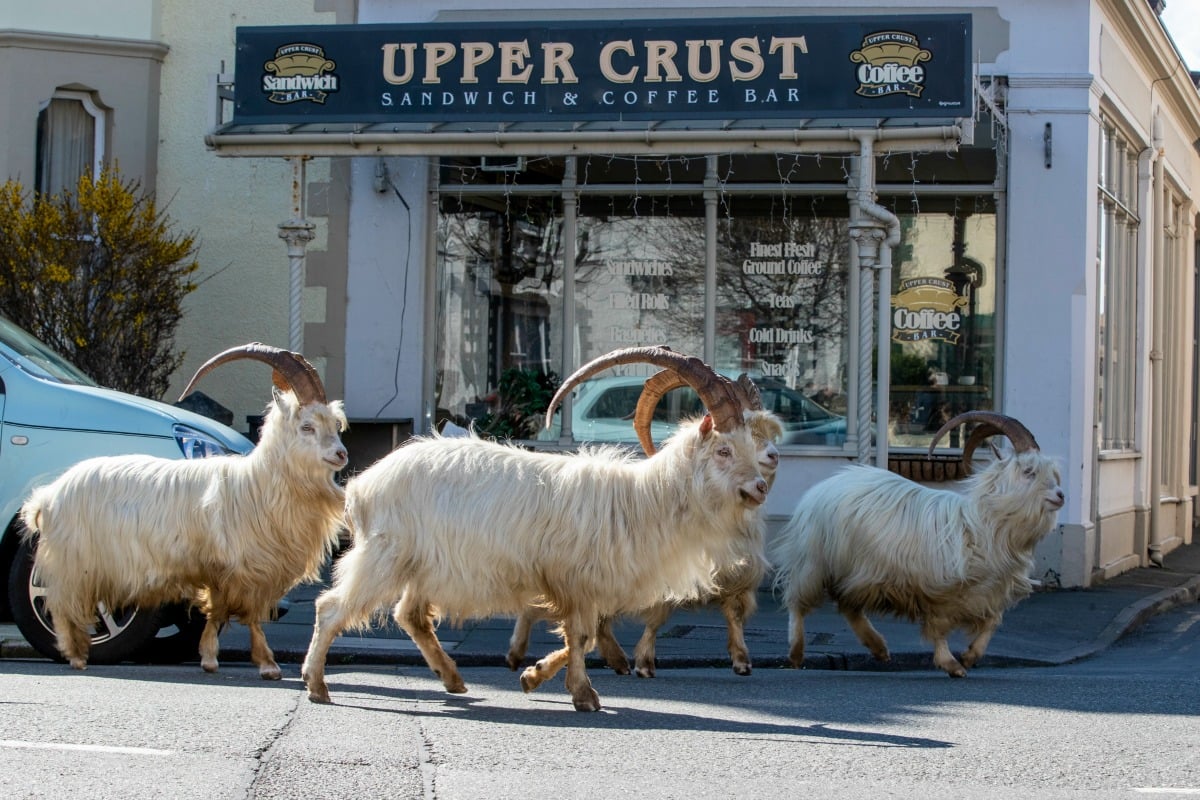 Intriguing things sometimes happen in places deserted by people. Plants creep back, animals return and, slowly, birdsong fills the air.
The coronavirus pandemic means public spaces the world over have been temporarily abandoned. Major roads are all but empty and public squares are eerily quiet.
In response, nature is in some cases "taking over towns". Some reports – such as dolphins spotted in Venice – are fake news. But others are legitimate.
A puma has been spotted roaming the streets of Santiago and wild turkeys are gallivanting in Oakland, California. Monkeys have reclaimed city streets in Thailand and deer are wandering through train stations and down roads in Japan.
Of course, COVID-19 has taken a devastating toll on humanity, and this is nothing to be celebrated. But as Australians stay at home and our streets fall quiet, let's consider how wildlife might respond.
Listen to The Quicky, Mamamia's daily news podcast. Post continues below. 
The resilience of nature
Throughout history, nature has shown a propensity for reclaiming land once humans have departed.
At Chernobyl, for instance, radiation has not been enough to suppress populations of gray wolves, raccoon dogs, Eurasian boar and red fox.
Likewise the Korean demilitarised zone has become a refugia for numerous threatened species, including red-crowned cranes.
Ecological succession can occur when humans abandon cities. This is where short-lived "pioneer" species initially occupy sites and are replaced over time by shrubs and trees, ultimately supporting more diverse wildlife.
It's hard to predict exactly how healthy and biodiverse these systems can become, but they will almost certainly be examples of "novel ecosystems", having crossed irreversible thresholds due to human impact, such as vegetation reclaiming an abandoned building.
Quieter, darker, greener cities
Cities can be hostile places for urban wildlife due to fragmented habitat, pollution, road collisions and disturbance from and conflict with people. But under a coronavirus lockdown, these threats are greatly reduced.
For example, decreases in economic activity in Europe and China have led to improvements in air pollution, which is known to badly affect urban birds. However, this effect might not last long enough to allow for recovery of sensitive bird species; emissions in China are already rising again.
Light pollution may also fall in cities as a result of coronavirus – such as if office buildings turn off overnight lighting and sports grounds are empty.
This would benefit nocturnal species such as moths and bats. Artificial light can interfere with reproduction, predator and prey interactions, and migration.
At the end of March, traffic congestion in Sydney and Melbourne was reportedly down more than 30 per cent on last year. Fewer cars and trams would benefit species that communicate acoustically (such as frogs and birds).