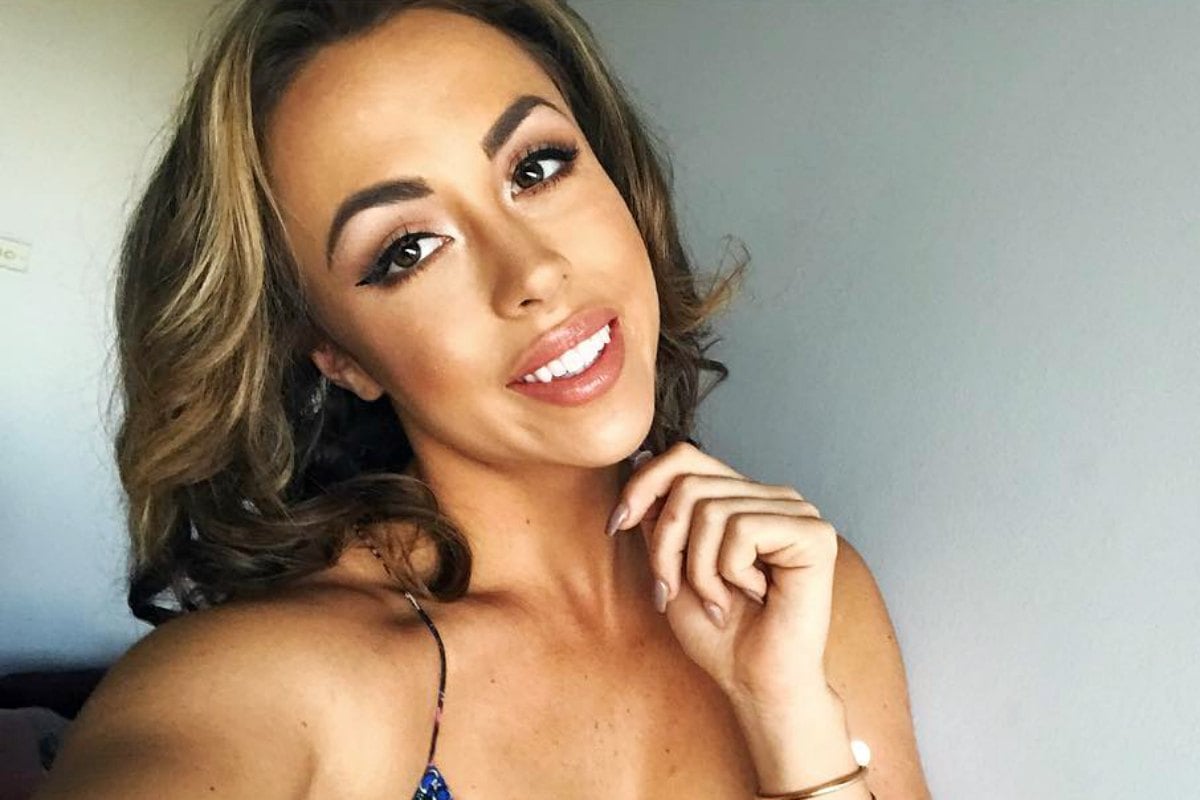 1. 'His ego was bruised.' MAFS' Natasha has hit back at remarks Mikey made about her appearance.
It has not been a good week for MAFS' Natasha Spencer and Mikey Pembroke.
Not only have both couples confirmed their breakup which is yet to air on TV, things are getting heated over the 10-second consummation of their marriage.
For those who need a quick refresher: At Wednesday night's dinner party we learnt that while Mikey and Natasha had the sex, it was cut short due to Mikey getting a leg cramp. Thanks to fellow MAFS groom Michael who stirred the pot, this caused a massive fight between the couple after Mikey learnt that Natasha was discussing their sex life with the other couples. Still with me?
Since the episode was screened both partners have shared their side of the story. Mikey was first to spill the beans to KIIS FM's Kyle and Jackie O, admitting that he had faked a cramp.
"I'm not going to lie, I wasn't that attracted to Natasha," he said. "They didn't show that we really struggled to get on, there was a lot of fighting."
"We boned more than once. There was once when I pulled the cramp. Personally, if my mind's not in it, I just can't get it done and I'm just like, 'I want to get out of this situation'."
He continued to explain the situation.
"Pulling a cramp, come on every guy can stretch that out and keep it going… It didn't exist," she said.
"That was one of them and the other time it was a build-up, I think it was after the first dinner party, and it was just wham bam thank you m'am. No joke it was literally 10 seconds."
"You don't want to tell someone you're not feeling it so I'm going to stop mid root"
 

View this post on Instagram