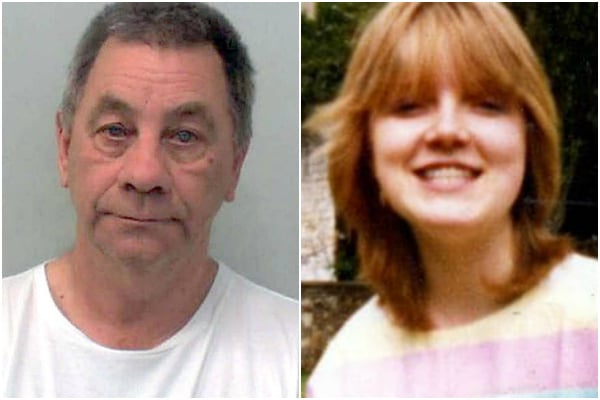 If Clare Hampton hadn't had a fight with her boyfriend, her father may never have been arrested for murdering a teenage girl three decades earlier.
Clare broke her boyfriend's necklace in a domestic dispute in 2014, and was cautioned for criminal damage. A routine DNA swab was taken from her and added to the police database. That should have been the end of it. But Clare's father Christopher Hampton was hiding a terrible secret, and it was about to catch up with him.
In the early hours of June 9, 1984, Melanie Road was murdered in the UK town of Bath.
"She was only 17 – beautiful, popular, and bright," her sister Karen remembers. "She had her whole life ahead of her, the whole world was opening up for her."
For more true crime content, listen to Mamamia's True Crime Conversations podcast. This is what you can expect from it. Post continues below.
Melanie had spent the afternoon of June 8 with Karen. She had kissed her sister goodbye, then gone off to play tennis, heading out afterwards with her boyfriend and other friends to the Beau Nash nightclub. At around 1.30am, Melanie had decided to walk home, instead of taking a taxi. Her home was less than 20 minutes away, but she never made it.
"I've replayed that last kiss, that last evening, countless times in my mind: 'If I had stayed with her, if I had only gone with her that night… if only I could have saved her,'" Karen says.
Christopher Hampton was a painter and decorator, a father-of- three who was separated from his first wife. He stalked Melanie as she walked home from the nightclub. He stabbed her, chased her into a cul-de-sac, raped her and then left her to bleed to death. She was just 200 metres from her home.
At 5.30am, milkman Tony Noonan and his 10-year-old son discovered a body with 26 stab wounds. The police found a key ring near the body with the name "Melanie" on it. They walked the streets with a loudhailer, yelling, "Melanie!" Parents Jean and Anthony Road, worried that their daughter hadn't come home, rushed out of their house. It was just after 9am.
"That's when all hell let loose as our lives were taken over by the tragedy and horror when hearing of our daughter's death," Jean remembers.