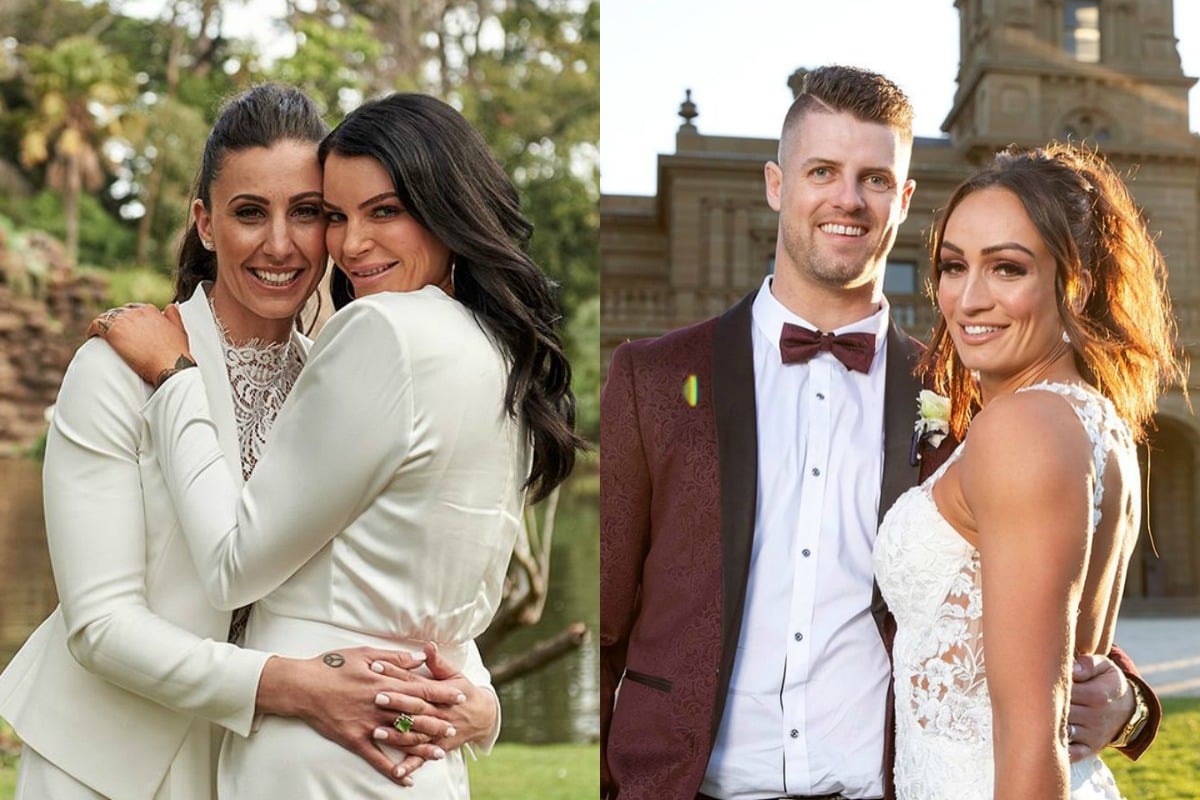 1. The 2020 MAFS contestants just got scolded for spilling all the tea about the new season and spoiling all the drama.
For the past week, a myriad of MAFS rumours have been swirling around online. And while we've been secretly loving every second of it, it turns out the show's producers have not.
According to New Idea, the show's executive producer has officially warned the contestants for breaking their contracts and spilling all the tea before the finale.
Whoops.
The publication claims the head boss called for 'urgent meetings' with the contestants to discuss the issue.
Earlier last week, Tash and Amanda hinted that they're no longer together, admitting that they have "completely different lifestyles".
"I'm quite quirky and edgy, and I'll say things, then she doesn't know what to do with me," Tash told the publication.
"She's got a dad sense of humour and it's dorky. Amanda can be very controlling too."
Oh, and then there was the time Hayley seemed to suggest she and David were no longer together on the Today show.
"Do you like him?" asked Today host Karl Stefanovic on Thursday.
"I did like him. I did like him a lot. Tonight you will see that stuff happen," said Hayley.
"I said too much, didn't I?" she later asked.