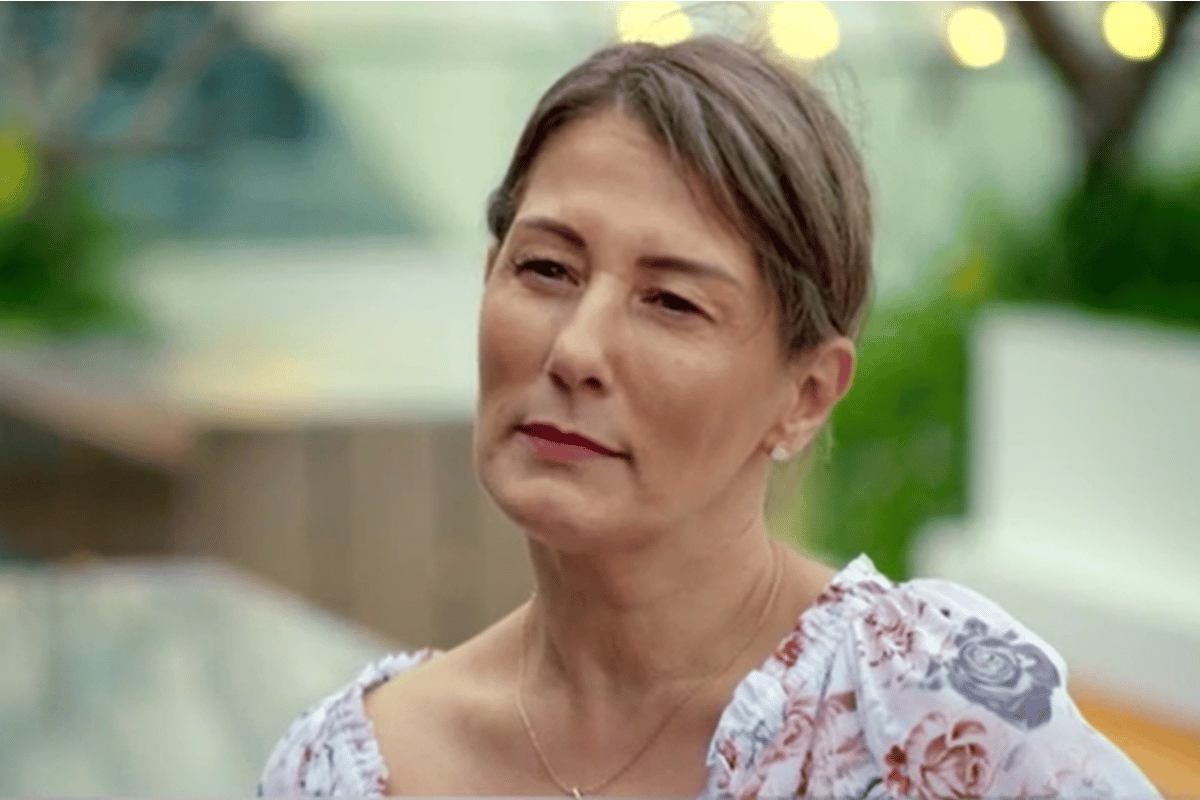 To catch up on all the MAFS 2020 recaps and gossip, check out The Twins recaps and visit our MAFS hub page. And sign up for our Recaps newsletter to get them straight into your inbox. 
Tonight was our first round of family visits and we can always trust friends and family to bring the manufactured drama we secretly love.
We opened to golden couple Connie and Jonethen, who woke up in different rooms after having a fight. And please experts, do something. This is not meant to happen.
The pair were having a pretty major disagreement after Jonethen took a passive-aggressive thumbs up text as an invitation to continue hanging with the boys rather than coming home to Connie.
And that's definitely not what it meant.
Things only get worse when their family come to visit.
That's right, Connie's mum is back and she's certainly not a fan of Jonethen. So much so, that she continuously reminds Connie she can pack up and come home any time she wants. We need someone to fix this. Immediately.
Across the hall, Steve is trying to work on keeping his temper and bowel movements in check.
But after a visit from Mishel's family and a no-show from his son, Steve ends up opening up… emotionally. And Mishel is grateful for it.
But that can't be said for Hayley and David, who are fighting again.
David wants the world to know he's so "fustrated" with Hayley. And his friends were not prepared for it.
"What the hell is going on? He was laughing and calling her beautiful and now they're sitting there trying to kill each other with spoons," says David's concerned friend.
And welcome to the rollercoaster that is David and Hayley. The pair eventually make up but we all know that probably won't last long.
Here's how Australia reacted to the first round of family visits.
Connie's mum "I don't think he has quiet time" Is this kindy? Who the hell has quiet time as adults? #mafsau ????

— L I S A M O T T (@LisaJMott16) February 24, 2020