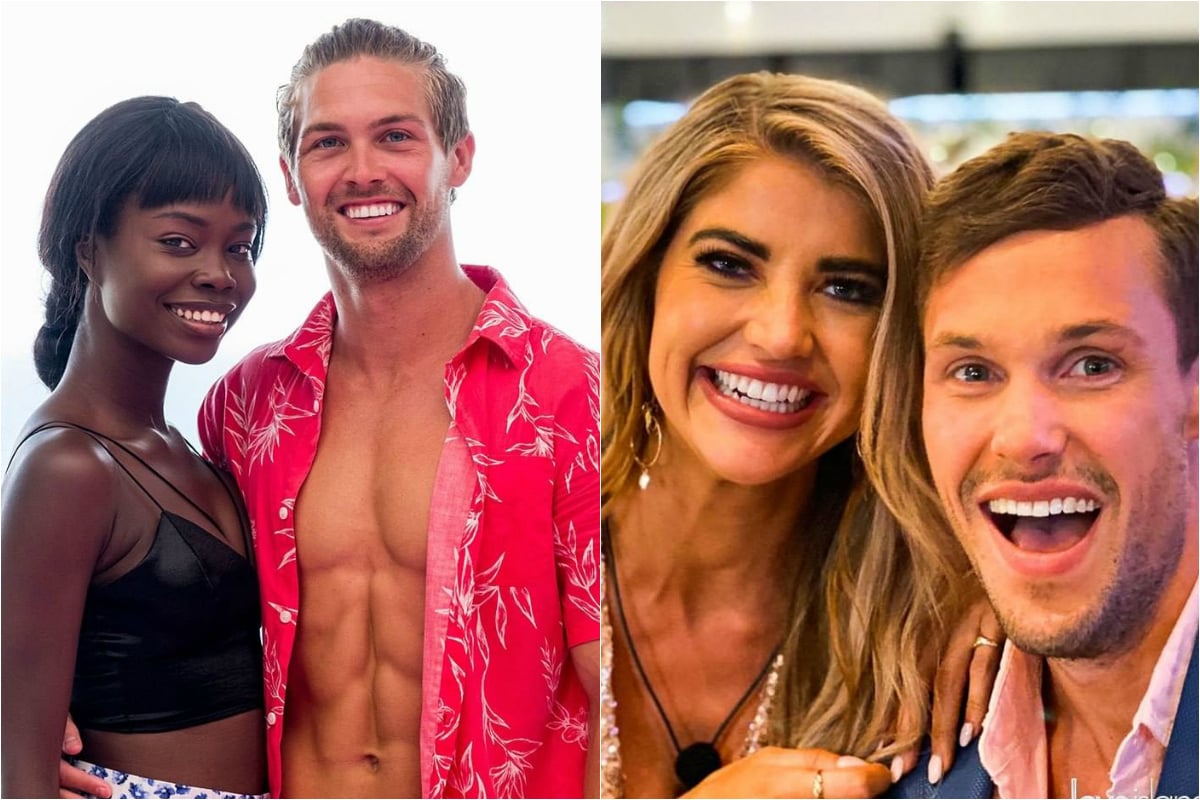 It's been nearly two months since Love Island Australia wrapped up, leaving behind the scandals, swimsuits and secret girlfriends.
Now, all of the former contestants have kickstarted their influencer careers – teeth whitening endorsements and all – surprising precisely no one.
But who has stayed strong since the reality show and who has broken up in the real world?
Here's what has happened to the the top four couples from Love Island Australia 2019.
Cartier and Matthew
Runner-ups Cartier and Matthew were one of the most popular couples with the voting public, but less than a month after exiting the villa, the two parted ways.
Cartier Surjan,19, and Matt Zukowski, 24, announced their break-up in late November, both confirming it was Cartier's decision.
"I've made the decision that Matthew and I are better off staying good friends rather than in a relationship," the 19-year-old said. "He's a beautiful guy no doubt about it! Hope you all can respect my decision and support both of us in finding true love."
Matthew also said: "Moving forward I would just like to let you all know that Cartier has decided that the two of us are better off suited as friends, I respect Cartier and her decision. She is truly a beautiful girl and I wish the best for her in the future! Hope you can all support us finding true love."