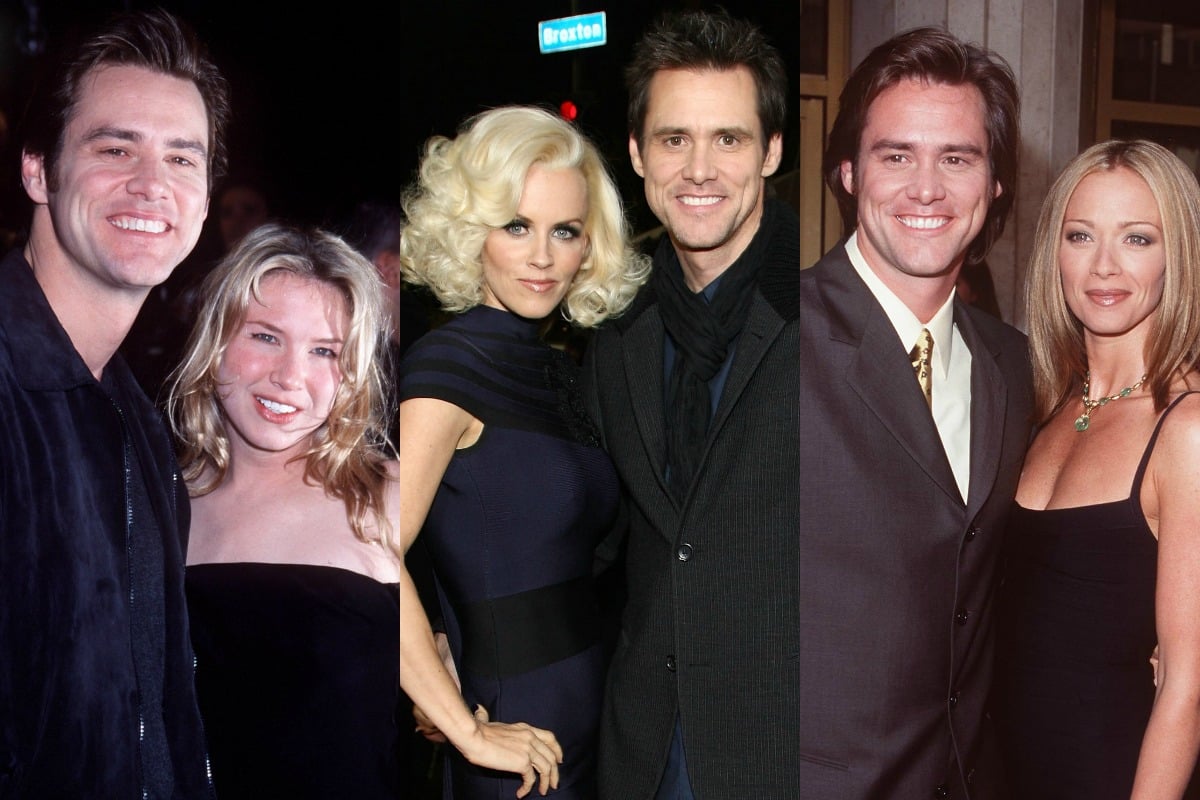 This post deals with suicide and might be triggering for some readers. 
Jim Carrey's best known as a Hollywood funnyman with a talent for being able to pull… unusual facial expressions, but the 58-year-old has also dated a number of high profile women.
From two marriages to a string of famous actresses, to his tragic relationship with makeup artist Cathriona White, Carrey's personal life has been rocky.
Carrey first married actress and waitress Melissa Womer in March 1987, and six months later their daughter Jane Erin Carrey was born. Carrey became a grandfather at 47 when Jane and husband Alex Santana welcomed their first child, a son named Jackson Riley, in February 2010.
In 2011, Jim Carrey published a message to Emma Stone. Post continues below video.
After eight years of marriage, they were divorced in 1995.
A year later, he married his Dumb and Dumber co-star Lauren Holly.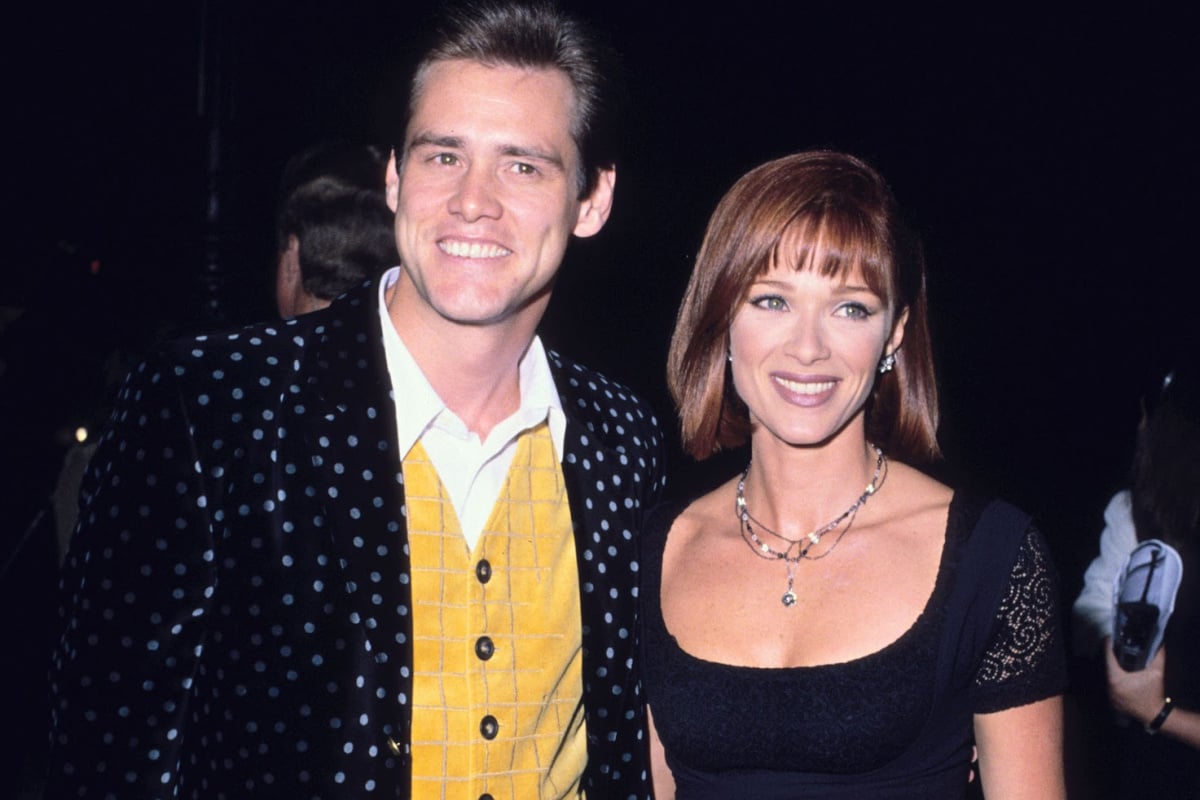 "You don't have to be a rocket scientist to figure out what happened," his first wife Womer told The Spokesman-Review following the announcement of their divorce. "I personally think she may have been involved a lot sooner than they are letting on."