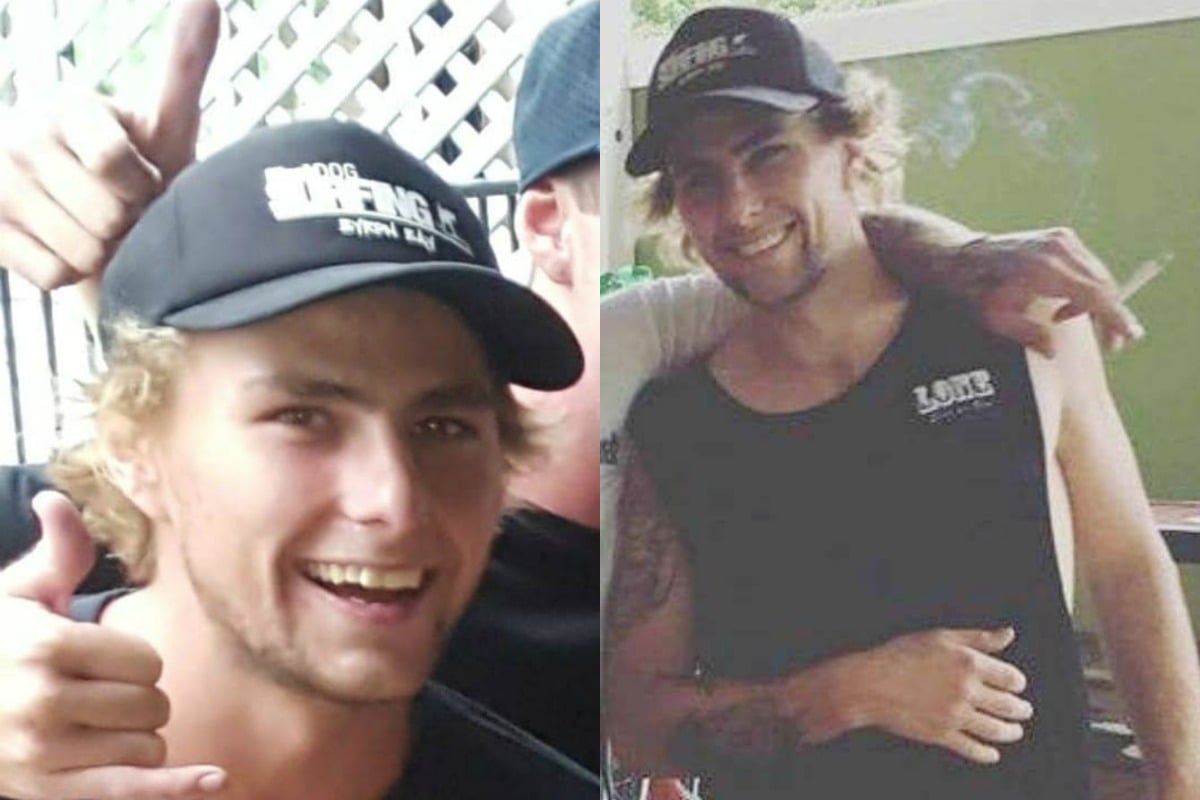 Jayden Penno-Tompsett and his mate Lucas Tattersall planned to spend New Year's Eve 2017 in Cairns.
The Newcastle pair had left home days before, making the long drive to far north Queensland.
On December 31 the pair arrived in the small town of Charters Towers, 130 kilometres inland of Townsville.
Need some true crime recommedations? We've got you covered. Post continues below video.
There, CCTV footage captured Jayden, 22, at a service station in the early hours of New Year's Eve.
Not long after, Jayden and Lucas got into an argument. Jayden walked off into bushland, and Lucas drove away.
When he returned not long after, Jayden was still missing.
He was never seen again.
Lucas reported his friend missing three days later, and more than 20 police and 50 SES and RFS volunteers combed a huge 85 square-kilometre search area around Charters Towers, where Lucas said he had left the car.
Lucas defended himself in a series of Facebook posts in 2018, upset at accusations he should have done more to help.
"I'm sorry to tell you but if someone wants to just up and leave and f*** off then that's what they are gonna do. [You] don't understand how hard I tried to help Jayden when I with him and calm him down so we can sort this out," he wrote, news.com.au reported.
He said he was heartbroken about what had happened and needed to leave Charters Towers without his mate because he was owed money in Cairns that he needed to get his car, which was "on the verge of breaking down", fixed.