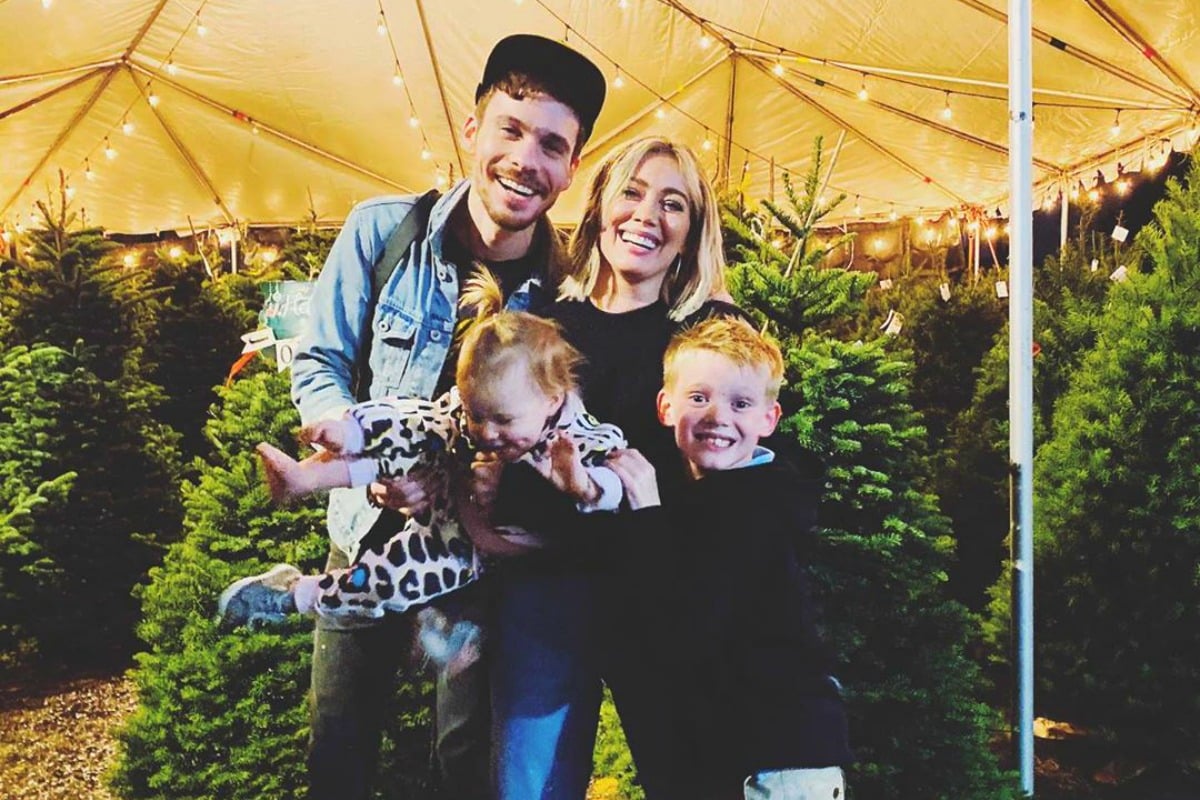 1. "Disgusting!" Hilary Duff just told off a pap for taking photos of her children.
Hilary Duff has shared a video to Instagram where she can be heard calling out a photographer for taking photos of her seven-year-old son and his friends at their soccer game.
In the clip, Duff approaches the man and asks him if he knew anyone playing in the game. He didn't.
"Well, can you stop taking pictures of the kids, please?" she asked him.
The pair had a heated interaction wherein the photographer claimed he was simply practising his photography and said it was only creepy because she was "making it creepy".
"Okay, then I will just post this to my 15 million followers on Instagram and let people know how creepy it is," the 32-year-old replied.
Followers were quick to call out the photographer's behaviour, with one user writing, "I like the part where he tries to blame it on your "paranoia" when he is literally standing there with a camera taking pictures of 7 year old kids."
Actress Busy Phillips also showed her support for Duff in the comments, saying, "THIS IS INFURIATING. This isn't about his job or his "rights". This is about his OWN perceived POWER over others. I imagine it's the only time this pathetic person feels any power in his life…"
Twilight actress Nikki Reed also commented, writing: "This is beyond unacceptable and I stand behind you with an army of Mothers who applaud you for refusing to back down in an instance where yet again, a paparazzi is stating his right to photograph minors. This video should ignite a huge conversation around paparazzi laws and what is deemed "ok".
"The system chooses to overlook certain aspects of privacy for monetary gain. The bottom line is this industry should not be allowed to make money off of children. Period end of story. Not only is that morally wrong, but more importantly, in the process of making money off of little kid's private moments, these children grow up feeling unsafe.
"Having strange men lurking around corners, hiding behind cars and trees and showing up at your football practice or waiting outside your home when you are too young to process what is happening has psychological ramifications and should be without a doubt illegal.
"Also, for anyone on here that wants to lean on the excuse that she is famous and shouldn't have children if she doesn't want them photographed can a) think about the ridiculousness of that statement and b) think about all of the other children who are also at this game, with a strange man photographing them as well without their parent's consent. I'm not one to jump in unless I feel real change needs to happen, so mamas let's get loud, get laws changed, and protect our babies."
Couldn't have said it better ourselves.
Listen to Mamamia's daily entertainment podcast, The Spill, where hosts Laura Brodnik and Kee Reece discuss the dating pact we all wish we had with Brad Pitt. Post continues below.