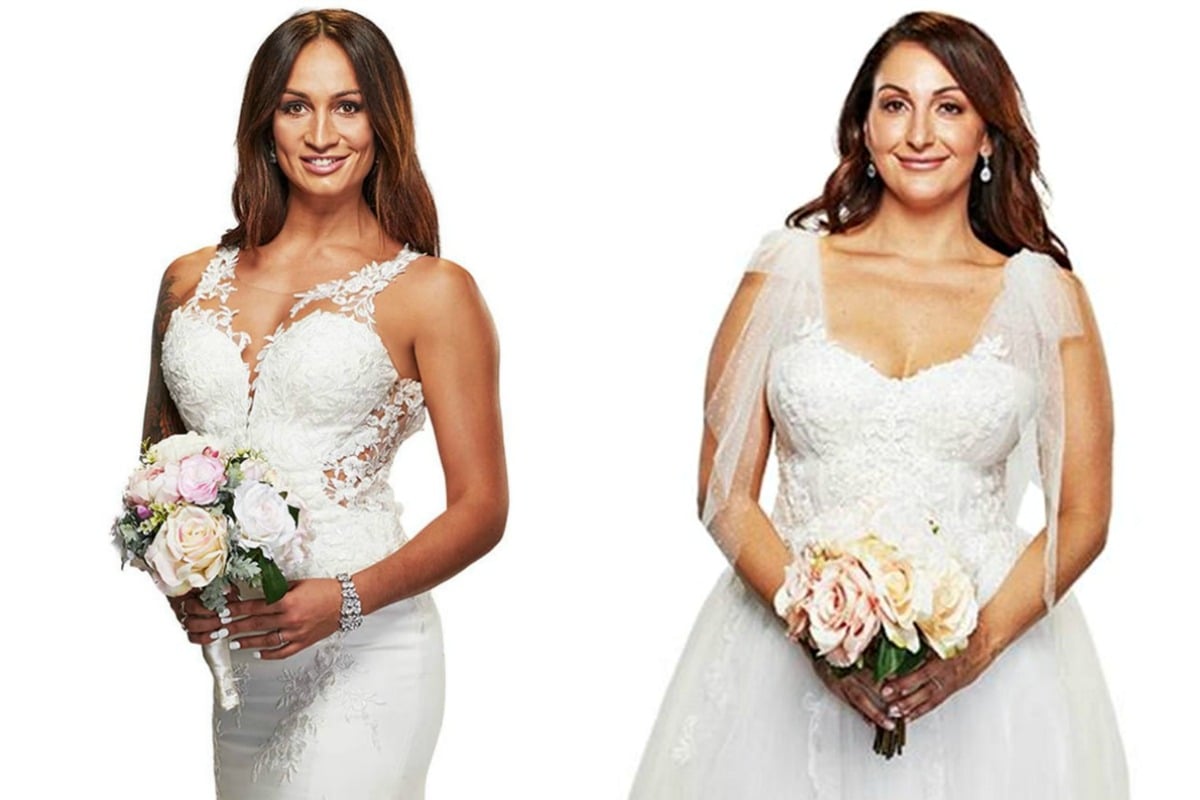 1. Okay, so MAFS brides Hayley and Poppy shared a kiss, and now we're really confused.
By now we can all agree that this season of Married at First Sight is wild. There is honestly new goss on all the brides and grooms daily.
Today's comes courtesy of bodybuilder, Hayley Vernon, and mum-of-two, Poppy Jennings.
Quick recap: Both appeared on the show this week. Hayley married truck driver, David Cannon, and Poppy married FIFO worker, Luke Eglin. We also watched as they attended their honeymoons.
But in recent days (i.e. several weeks after filming finished), Hayley and Poppy went out for drinks in Sydney's Chatswood, and were spotted making out. With each other. For quite some time. (huh???)
Photos of the two brides locking lips were published by Daily Mail.
Nothing has been said by either bride so basically, we're very confused. Answers appreciated.
2. The Friends cast are returning to TV, and could we BE anymore excited? (Well, actually, yes…)
So we have some seriously exciting news to share: the cast of Friends will be back on telly for an hourlong special, nearly 16 years after the finale of the sitcom went to air.