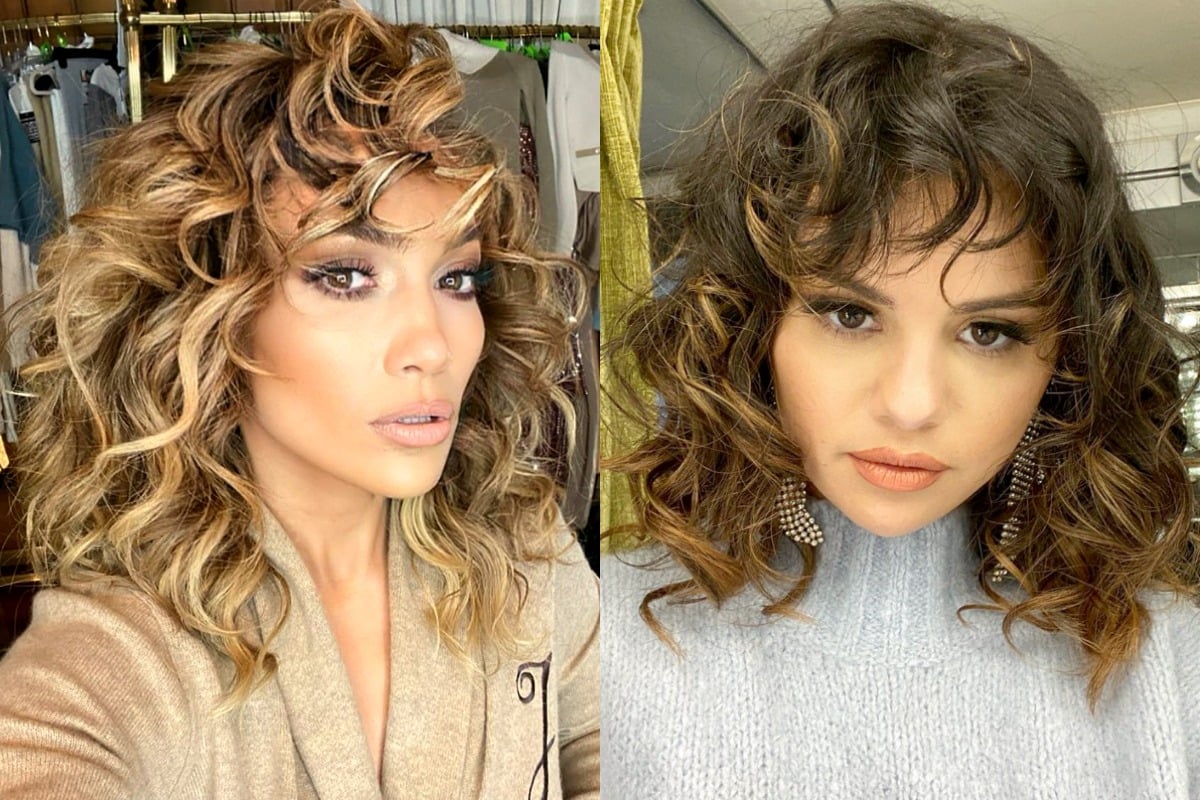 If you've been blessed with curly hair, you'll know that while curls have their benefits (hello instant bed hair), they can sometimes be a pain to manage.
Getting your curls on-point can be a mission, and some days the best solution is just to blowdry, straighten or slick it all back.
But enough of that.
Having trouble understanding your hairdresser? We've got your back. Post continues below.

This year, it's time to embrace the curls. Let them be free! And what better way to do that than with a fresh haircut to match?
Cue: the curly lob. And JLo looking all kinds of fabulous.
 

View this post on Instagram

 
The curly lob is like a traditional long bob where you would cut your hair just below your shoulders, but instead of opting for the sleek, straight look, you emphasise the curls to bring maximum volume to your hair. And if you want to make it a bit more shaggy, you can add a fringe too for some retro vibes.