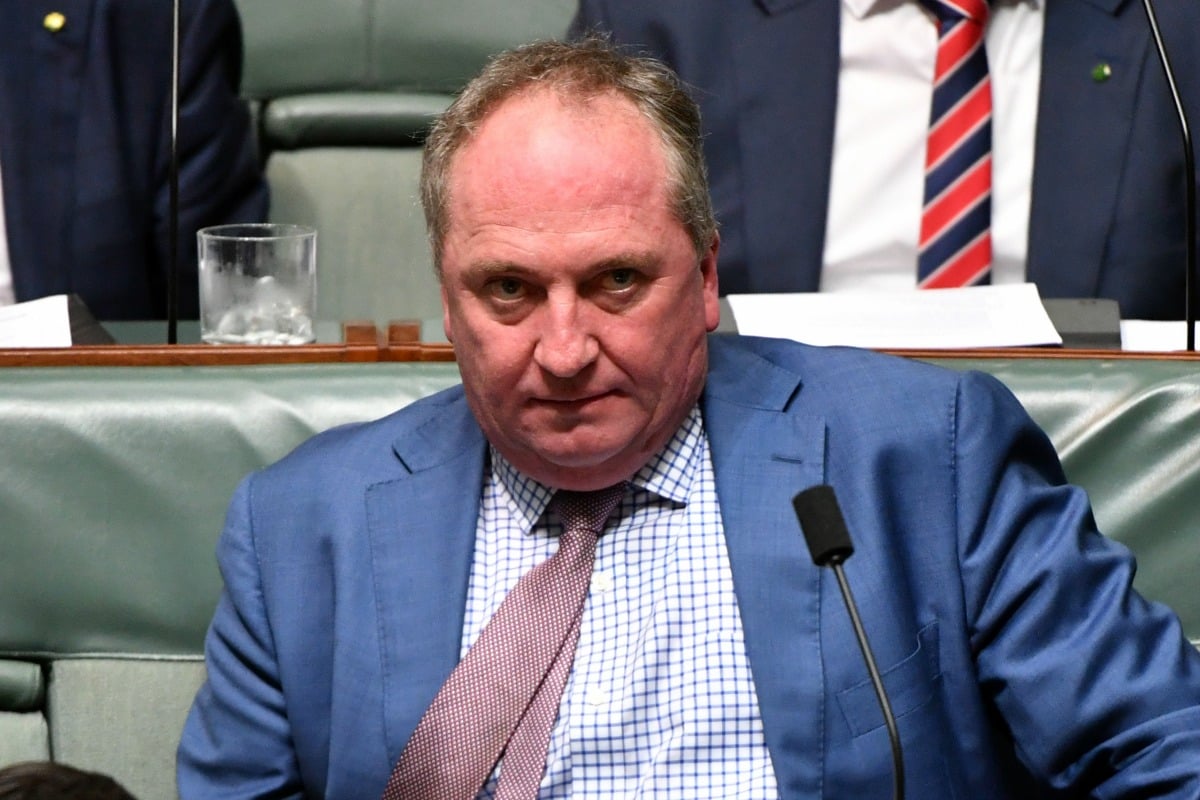 On Tuesday, Barnaby Joyce came very close to winning back his old job as deputy prime minister of our country.
He didn't. But if you ask any political expert in the country, this isn't over yet.
Joyce's supporters are of the opinion that he is the "only one" who can rebuild the Nationals party, and according to the ABC they're settling in to play a long game.
Watch: Barnaby Joyce had strong views on women's right to choose in NSW. Post continues after video.
They think Michael McCormack's leadership is terminal, and there's talk of using his handling of the sports rorts saga to eventually tip him out of his seat – especially now it's emerged his son's football club was benefiting from the program.
But back to Barnaby.
He's supposed to have been spending the last two years "reflecting" on his wrongdoings, but if the interview he gave to the Today Show on Tuesday is anything to go by, he doesn't actually know what… they are.
"What are they and what have you learnt?" host Allison Langdon asked him.
"Of course, I have got to make sure that we have a strong team. It is not about Barnaby, it is about the team," Mr Joyce said.
Barnaby Joyce is set to challenge for leadership of the National Party this morning. #9Today pic.twitter.com/wclLARykFw

— The Today Show (@TheTodayShow) February 3, 2020