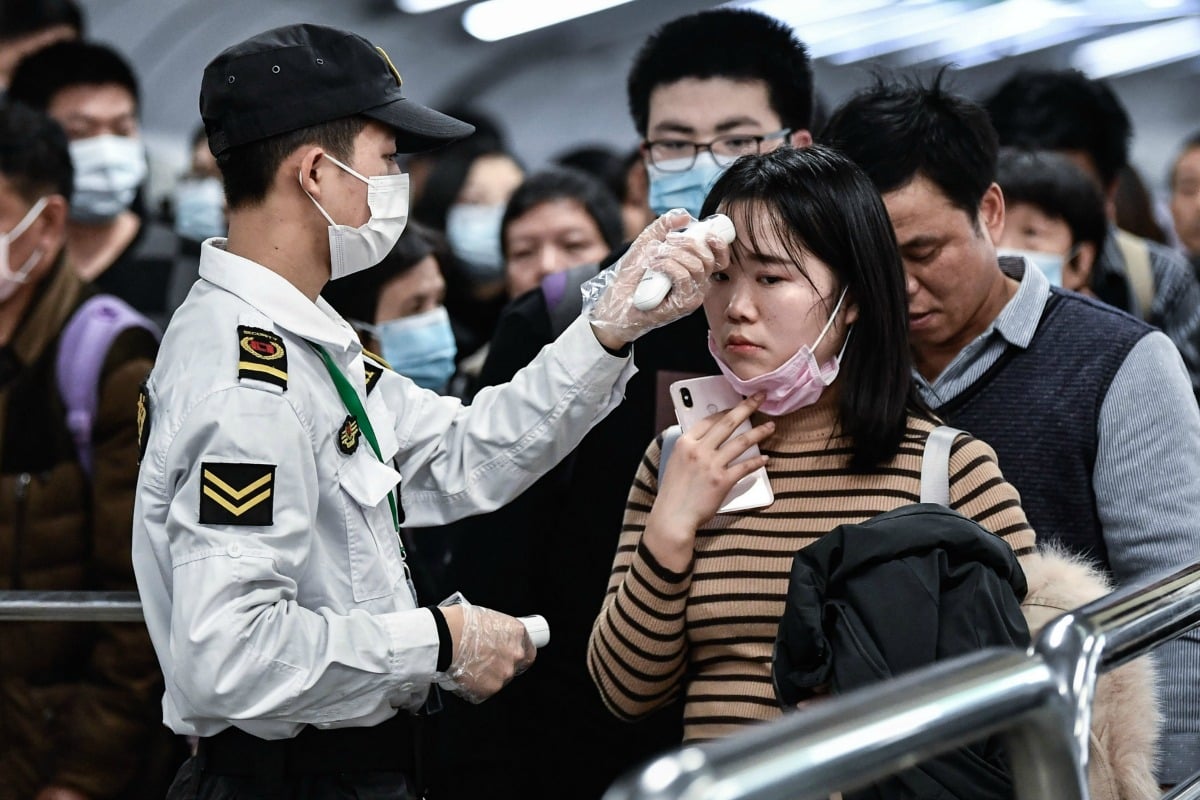 The entire city of Wuhan in Central China has been placed into lockdown. Major public Lunar New Year holiday celebrations have been cancelled, transport networks — including flights, buses, ferries, trains — have been frozen, and its 11 million residents urged not to leave the city.
Wuhan is the source of an outbreak of novel coronavirus, which has so far infected more than 550 people and claimed 17 lives.
Health workers have been deployed to transport hubs across the country, measuring incoming passengers' body temperature for any signs of fever. And with cases cropping up overseas, international health agencies are now also on high alert.
But what exactly is the virus? And should Australians be worried?
Mamamia's daily news podcast, The Quicky, spoke to experts to help break it down, including infectious disease specialist, Dr Sanjaya Senanayake, Professor of Medicine at Canberra's Australian National University, and Dr Matt Killingsworth, Senior Lecturer in International Relations at the University of Tasmania.
What is coronavirus?
Coronaviruses are nothing new. They're actually a big family of viruses that occur mostly in animals and are responsible for a number of common illnesses. However, certain strains can mutate, be transmitted to people and then spread person-to-person.
Another example of a human coronavirus was SARS (severe acute respiratory syndrome). SARS originated in China in 2002 and, over the course of several months, spread to two dozen countries, infected at least 8000 people and led to 774 deaths.
This new strain of coronavirus behind the current outbreak is being referred to as 2019-nCoV — or 2019 novel coronavirus. It's not clear what animal was the source of the original human infection.
Listen: Worried about novel coronavirus? The Quicky covers all the details you need to know.

What are the symptoms of novel coronavirus and how is it spread?
As Prof Sanjaya Senanayake explained, it appears that those who contract 2019-nCoV start showing symptoms between 10-14 days later.
"Most of the time [2019-nCoV] will cause a respiratory illness, and that can be as mild as a common-cold-type illness to a severe pneumonia where you need to be in hospital with fever, coughing, shortness of breath," he said.
While several people have died after contracting the virus, Prof Senanayake noted that many had pre-existing health issues, including heart disease.
"For a lot of infections, people who've got other illnesses tend to be more susceptible to a severe illness and a really bad outcome, and that's just because they haven't got as much reserve. And at this early stage that seems to be the case with this coronavirus," he said. "Otherwise the mortality from it seems to be relatively low compared to other coronaviruses, like SARS, for instance."
There is currently no definitive answer on how 2019-nCoV is spread between humans, but Prof Senanayake noted that similar viruses are transmitted via respiratory droplets, contact with contaminated surfaces and bodily fluids including blood, urine and faeces.
A vaccine is currently being developed, but that process is likely to take many months.
Where did the novel coronavirus outbreak start and how quickly has it spread?
The first case of novel coronavirus was detected in Wuhan over a month ago. The primary source has since been identified as a large seafood market in a central residential district. The market was shuttered on January 1 amid mounting reports of illness among customers and workers.
As of Thursday, there have been 554 confirmed cases of the infection in China. The majority of these have been in the Wuhan area, though dozens have been reported in the country's east, including Beijing, Shanghai, and the providences of Guangdong and Zhejiang. Confirmed overseas cases of the virus include four in Thailand, and one each in Japan, South Korea, Taiwan and the US.