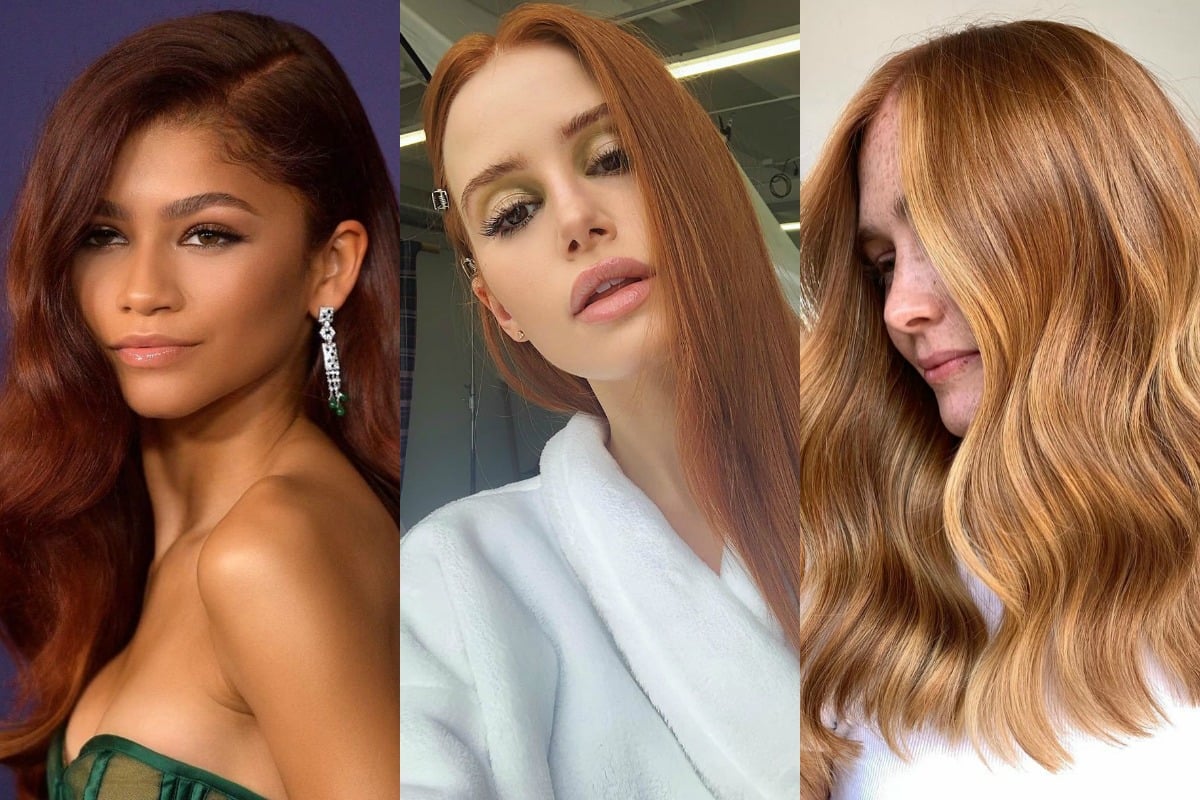 So a thing is happening.
At least three girlfriends have told me in the past few weeks they're thinking of "going red."
One of them just went through with it – over the weekend she converted from her natural brunette to a muted copper shade and she looks amazing.
Then, this week, Kendall Jenner jumped on the bandwagon and dyed her brunette locks a much warmer cinnamon shade, as seen in this video posted by her colourist Cassondra Kaeding:
So now I've got to thinking…wait, do I want to go red?
I also happen to sit across from the perfect colour reference, a walking Pantone swatch for what I'd ideally like to achieve – Amy Clark. Have you seen her hair? It's glorious.
Sadly we can't all have luscious virgin locks like Amy, she literally woke up like that. But we can achieve a version of it, says Edwards & Co founder Jaye Edwards.
The hairstylist behind some of the most coveted manes in Australia confirms the colour trend is indeed a thing – I'm not imagining it.
"It's definitely something I'm seeing with my clients, a lot of them are requesting it," he says. "It's a beautiful golden copper cinnamon tone."