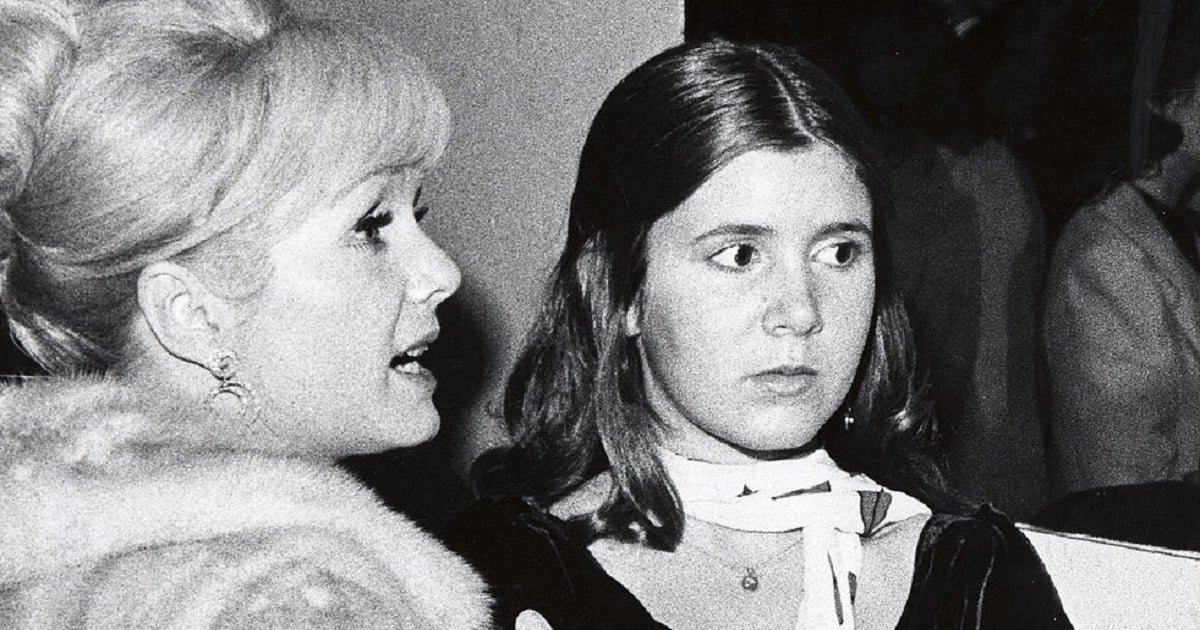 Carrie Fisher and mother Debbie Reynolds had a complicated relationship, and for those of us who are mothers and/or daughters, we get it. The mother-daughter dynamic is naturally complex.
You start off adoring each other. In each other's eyes, you can do no wrong. Then, as that beautiful little child whose world used to revolve around you enters her teenage years and attempts to form her own identity, she'll inevitably take a step away from you.
Sometimes that step is more of a tip-toe, a gentle side-step aimed at gaining the space to do her own thing without hurting your feelings, like what I did with my mum. The other extreme is the stomping of feet as your daughter removes you from her life, sometimes for no reason except that she just wants to "find herself". Don't worry, once they snap out of that teenage funk they'll drift back and then, like Carrie Fisher and Debbie Reynolds and myself and my beautiful mum, you'll become best friends and will be inseparable until the day you die.
Carrie Fisher and mum Debbie Reynolds sing together on Oprah in 2011.
For Debbie Reynolds and Carrie Fisher, their relationship was always going to be more complicated than most, owing to Reynolds' fame and then Fisher's entry into the spotlight. While most famous for her role of Princes Leia in Star Wars, Fisher got her start in showbiz through her mother, starring alongside her in Broadway musical Irene in 1973 when she was just 17.
But even before then, family life had been rocky.
Carrie Fisher's father, the late singer Eddie Fisher, left her mother for Reynold's then best friend Elizabeth Taylor, divorcing when Carrie was only two. Fisher says she and brother Todd Fisher grew up not seeing their father. Her famous mother was their world. She told classic movie channel TCM, "I thought it as a kid and I still think it now. My mother Debbie Reynolds has so much talent, it's insane. When I was little I couldn't believe my luck. This beautiful, funny well, movie star, was my mother. I mean, walking down the street with her was like being in a parade. In public, I had to share her. She belonged to everybody."
Still, Reynolds did her best to be a good mother, despite her fame and the constant demands and attention that came with it. She married millionaire businessman Harry Karl in 1960 and for a time stopped working on Fridays so she could take Carrie and stepdaughter Tina Karl to Girl Scout meetings. Reynolds and Karl divorced 13 years later in part due to Karl's financial problems. She then married real estate developer Richard Hamlett from 1984 to 1996 and it was during this time that she and her daughter became estranged.