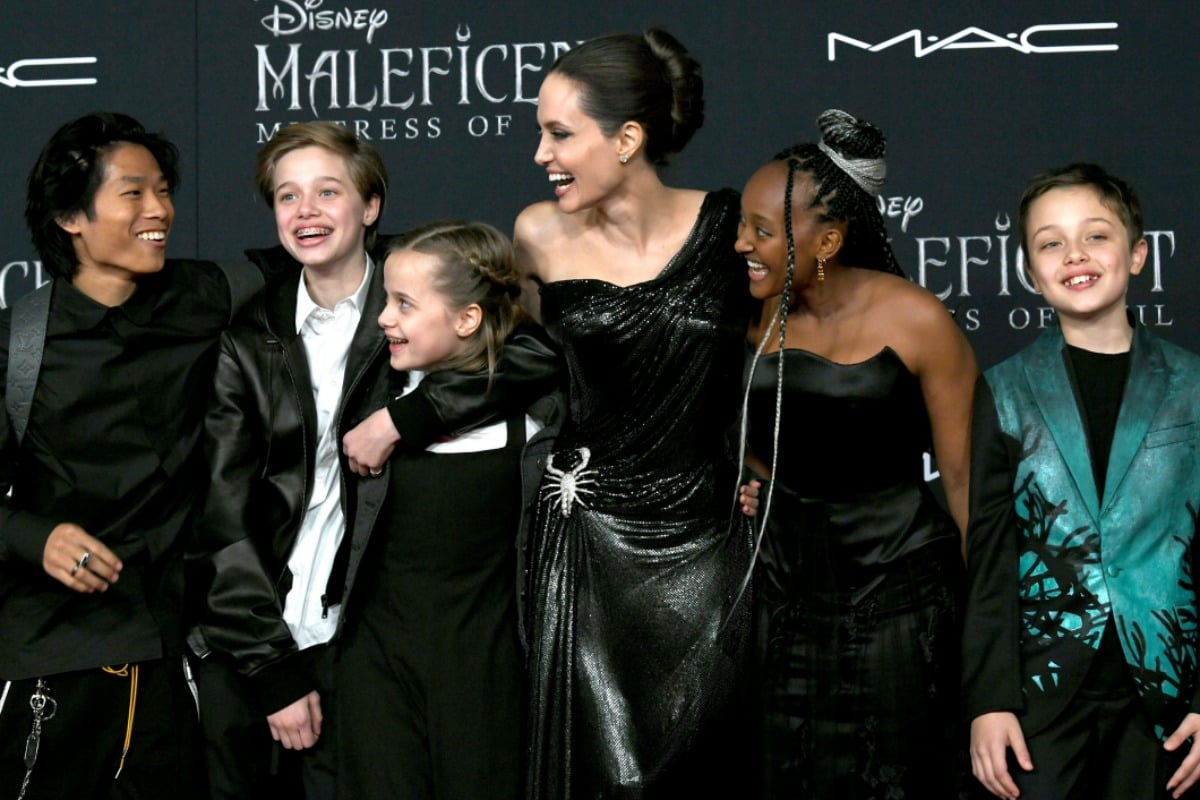 In our minds, Angelina Jolie and Brad Pitt's six children are still… small.
So when we saw five of the six Jolie-Pitt kids on the red carpet for the premiere of Angelina's new movie Maleficent: Mistress of Evil, it's safe to say we were a little shooketh.
(Excuse us, when the hell did this happen?)
Pax, 15, Zahara, 14, Shiloh, 13 and 11-year-old twins Vivienne and Knox all joined Angelina on the red carpet.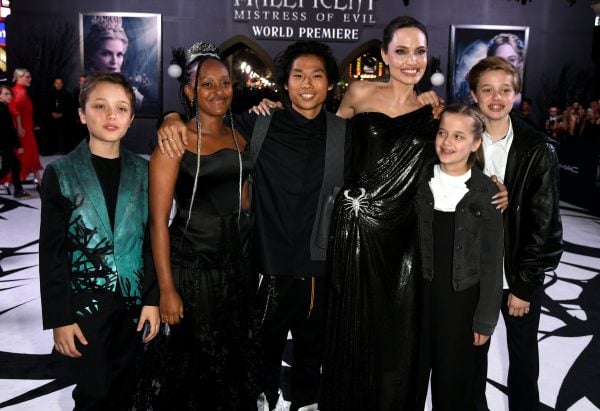 Well, doesn't time fly.
Here's the trailer for Maleficent: Mistress of Evil. Post continues after video.
It was only a few months ago that we caught sight of 18-year-old Maddox, the couple's eldest child, checking out his new university in South Korea.
According to People, Maddox was accepted to multiple South Korean universities but chose Yonsei, where he's started studying biochemistry.
It's not a huge surprise, given that in November Jolie and Maddox were spotted visiting school campuses in Seoul, while Jolie was in South Korea on an official visit as the United Nations High Commissioner for Refugee Special Envoy.