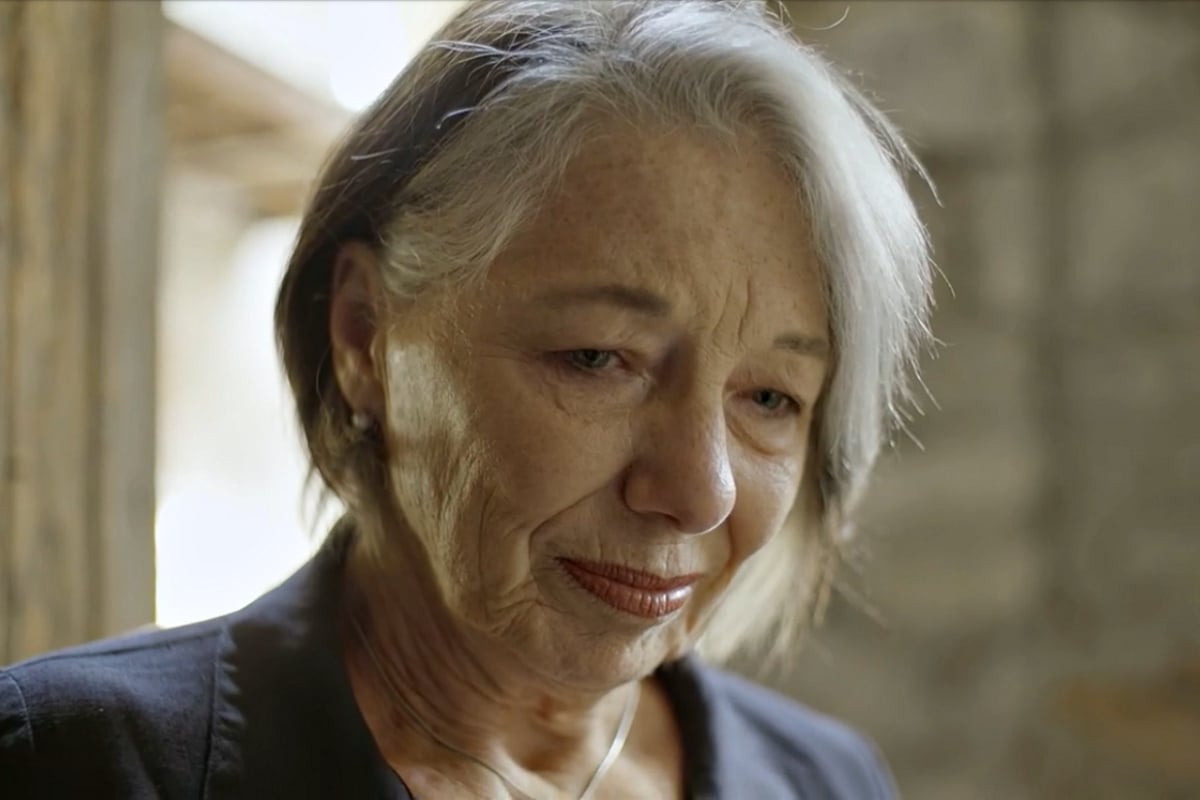 Angela Hamilton's earliest memory of her father, Pal Rozsy, is of flying fists. She can see him, bent over in a doorway of their home, beating their mother. She and her sister, aged around seven and eight, pummel his broad, powerful back in their attempt to save her.
Many of Angela's childhood memories are like this, steeped in the trauma of his abuse.
"He'd have no problem caning us or hitting us or kicking us in the backside," Angela told Mamamia's No Filter podcast. "And punishing us in a form of power, where you'd kneel in the corner for two hours and then write 500 lines, like 'I must remember to open the gate.'"
They weren't the only target of Pal's fury.
Listen to the incredible story of how Angela learned the truth about her father. (Post continues below.)

"You couldn't turn a page in a newspaper or walk past a Jewish person in the street without my father cursing," Angela said. "If we were watching TV and a Jewish person came on the screen, he would catapult out of his chair and shake his fist in violent anger."
Pal's antisemitism was deep, "rabid". But Angela and her siblings dared not ask where it came from. She knew that her father lived in Europe during WWII, was imprisoned at some point, and had then travelled to Australia as a Hungarian refugee. Beyond that, very little was clear about his past.
There were odd clues. In their home, a framed black-and-white photograph showed him standing in front of Messerschmitt fighter plane, the kind used by the Nazi Luftwaffe. On the back, it was dated 1941 – the year Hungary became an ally of Nazi Germany. The picture was displayed openly, almost defiantly.
"That was, in a way, a metaphor for [his attitude of] 'I can do and say and what I want to. But don't you ask me questions,'" Angela said.
It's only now, after Pal's death at age 89, that she's been able to do just that via the SBS documentary program, Every Family Has a Secret. And the answers revealed him to be more monstrous than she ever knew.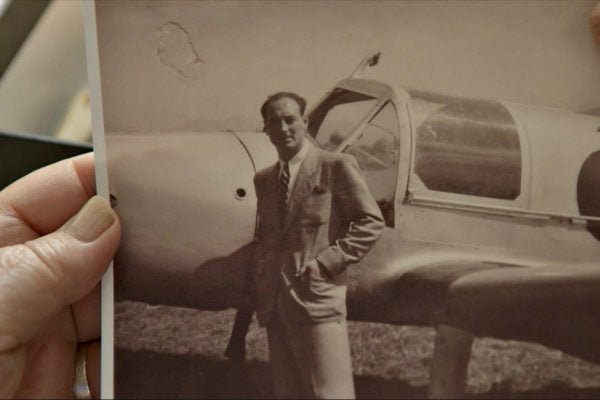 Armed with the discovery of her father's wartime I.D. documents, Angela went to Romania to enlist the help of experts in Jewish history to unravel his story. There, she learned that Pal was a Hungarian nationalist, and that he was imprisoned and tortured for treason by the Romanians in 1939. His release a year later came amidst Hungary's reclamation of former territory from Romania, which it won with Germany's help.