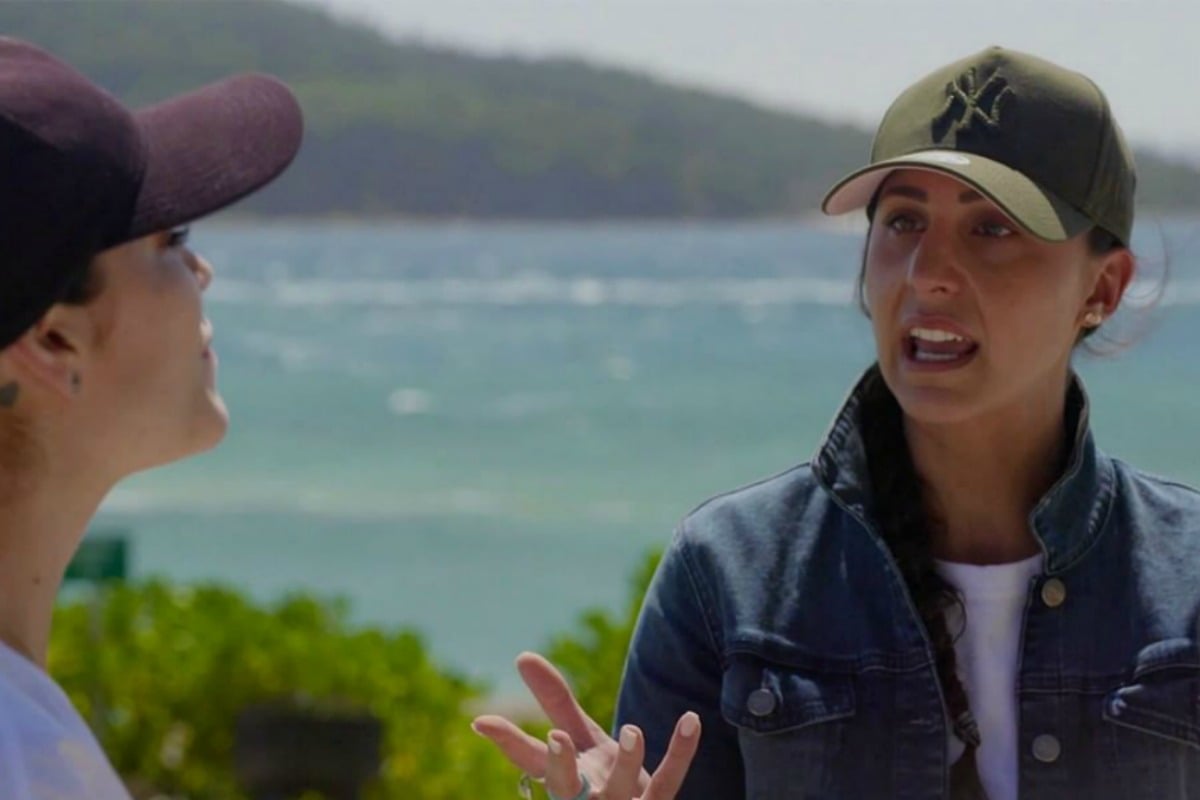 1. It turns out Married At First Sight's' Amanda actually quit the show last year to reunite with her ex.
Oh.
It turns out Married at First Sight bride Amanda Micallef, who is known for being uncharacteristically sure of her decision to be on the reality show, was due to appear on MAFS last year.
During an Instagram video in July 2019, Amanda told her followers she pulled out of the show last minute to rekindle with her ex.
"I actually did get in, I got accepted very early on, but I withdrew my application cause I've decided to work things out with my ex and give it another crack," she said.
"The producer was a little gutted as they loved my application, they loved me…  they decided pretty early on in the process that they wanted me and that was flattering and shattering at the same time."
 

View this post on Instagram

 
As we all know, Amanda did go on to appear on MAFS (this year) and married bartender Tash Herz, which has gone… swimmingly.
Married At First Sight airs Sunday to Thursday at 7.30pm on Channel 9.
To keep up with all our Married at First Sight goss,  join our Facebook group, Married at First Sight Lols.
2. "I'm ecstatic." Montaigne has been chosen to represent Australia at Eurovision 2020.
24-year-old pop singer, Montaigne, will head to the Netherlands this May to represent Australia at Eurovision 2020. She'll sing her hit song, 'Don't break me'.