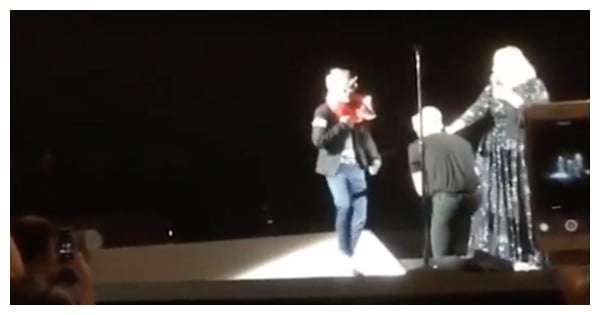 Adele is offering up her baby making services to a lucky gay couple who became engaged during one of her shows earlier this week.
Inviting the pair up on stage while performing in Copenhagen, the "Hello" singer stood aside as Andre Soderberg got on one knee to ask his partner Simon Carlsson if he would marry him.
Carlsson, who seemed seriously taken aback by it all, quickly screamed "yes" before Soderberg jumped up to kiss his fiancee.
Throughout the proposal the mother-of-one was standing back, looking just as nervous as Soderberg, tearing up and cheering for the two after Carlsson said yes.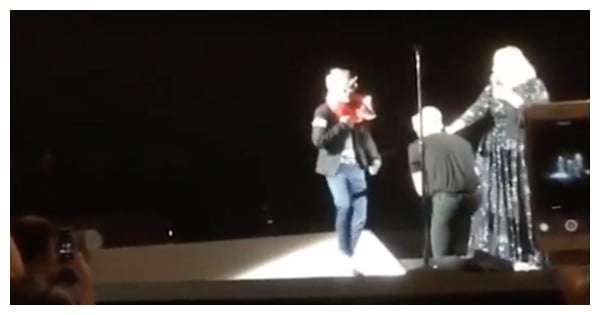 Soderberg proposing to Carlsson in Copenhagen, with Adele and 10,000 others watching on. Source: Youtube.
And then just when you thought the moment couldn't get any better, Adele kindly offered up her services as surrogate to the Swedish couple should they need it.
"Should I be your surrogate if you have children? she asked the pair. "I'd love to have a baby with someone Swedish."
The singer, whose son Angelo is three years old, has openly spoken about her longing for a large family and her desire to have more children in the near future.